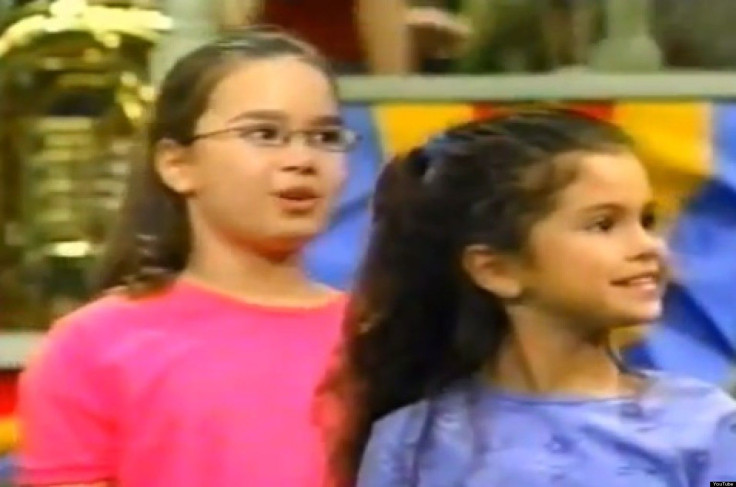 Who can forget the days when Selena Gomez and Demi Lovato were singing and dancing with "Barney" the friendly purple dinosaur? Not us. The two adorable girls were inseparable then and clearly had the talent and dedication to make it as big as they have now.
Sadly, the cute pair fell apart in recent years apparently due to irreconcilable differences over Gomez's not-so-great boyfriend, Justin Beiber. Sources reported at the time that both Lovato and Gomez were going through difficult stages of their lives and could not really fulfill their best friend duties. The two have never really spoken publicly about it, and in the social media era we live in noq, they seem to have completely parallel lives.
Check out the adorable duo swimming, singing and marching to the rhythm of the band:
Last we heard, Complex magazine asked Lovato if she and Gomez were still friends, and she responded "not really, not anymore." But fans all over were very confused, as she has posted a photo of her and Selena only days before the interview came out. The post was captioned: "Look at how #coolforthesummer we are… Friends for years, #sameoldlove."
Gomez and Lovato are getting ready to kick off their tours, "Revival" and "Future Now," respectively, but had to cancel dates for different reasons. Lovato (who is doing a joint tour with Nick Jonas) decided to remove concerts from her schedule in South Carolina in protest of their anti-gay laws, while and Gomez was forced to remove scheduled dates in China, reportedly due to a photo of her from two years ago with his holiness the Dalai Lama.
Hopefully, the two former BFFs reconcile and decide to pick up their sweet friendship right where they left it. In the meantime, we can enjoy an adorable throwback.
© 2023 Latin Times. All rights reserved. Do not reproduce without permission.