As Russian President Vladimir Putin continues to suffer another week of defeat in Ukraine, a Soviet-era icon proclaimed her refusal to support the Russia-Ukraine war on Sunday, as a Russian analyst wonders if Putin can survive a loss of the war.
Alla Pugacheva, a beloved Soviet-era singer and celebrity who once was given the title "People's Artist of the USSR," denounced the Russia-Ukraine war on Instagram on Sunday, coming out in support of her husband Maxim Galkin, who has been outspoken about his support of Ukraine, according to Politico.
"Please include me in the ranks of foreign agents of my beloved country," she said, "since I am in solidarity with my husband."
She then described her husband Galkin as a "a true and incorruptible patriot of Russia who wants his homeland to flourish in peace, with freedom of speech, and wants an end to our boys dying for illusory goals, which has turned our country into a pariah state and made life a burden for our citizens."
Pugacheva is one of the biggest names in Russia to denounce the war outright, and one of the many musicians who have come forward against the war. Included in that list are rock stars Boris Grebenshchikov, Andrei Makarevich, and Yuri Shevchuk, and contemporary rappers Oxxxymiron and Noize MC.
As the popular and cultural support for the Russia-Ukraine war appears to decrease with some of the elites of the country, Moscow sociologist Grigory Yudin theorizes that Putin may not be able to survive a loss of the war politically, the CBC reported.
"But if there are further setbacks — which seem increasingly likely, of course, at [this] point — that will be a really difficult situation for Putin and the people around him. I bet that he will not be able to survive a real military defeat in Ukraine. That will be the end of his political career," he said in an interview.
Yudin further elaborates that one of the ways that Putin had sold the war to the public was as a way of expanding resources for the country, and that a loss and forced retreat of the country would reduce his support for many of the elites of the country.
"Now, if it proves to be wrong, if it proves to be a failure [and] that Putin actually sacrificed the whole country, the whole political and economic model, for nothing, there will be plenty of people near him who would be happy to get rid of him," he said.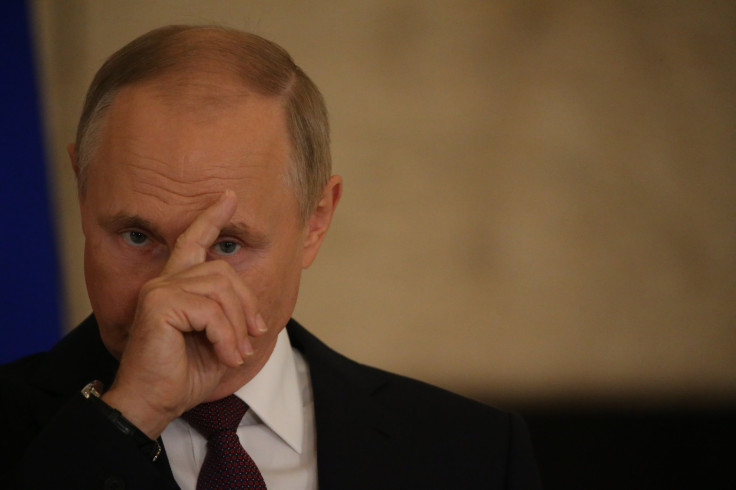 © 2023 Latin Times. All rights reserved. Do not reproduce without permission.