A tiger cub was found in the trunk of a couple's car after they were stopped and arrested while traveling in the state of Querétaro, Mexico News Daily reported.
According to the area's Department of Public Safety, the incident started on Tuesday when a man later identified as Manuel N. was apprehended on a highway just outside the city of Querétaro for committing a minor traffic infraction (SSP).
The man and his female passenger were immediately detained after acting "aggressively" toward the authorities and attempting to flee the area after being stopped and questioned, according to SSP.
Police discovered the baby feline, four firearms, and 98 rounds of ammunition in the car's trunk after conducting a vehicle search. The cub was trapped between bags and suitcases.
The Attorney General's Office (FGR) received the suspects and the weapons and is conducting an investigation. Officials stated that the cub is being cared for by experts who intend to restore it to "its natural habitat," though the meaning of that statement was not clear.
In spite of the fact that it is legal to own exotic animals in Mexico, the owner must be able to show the animal was born in a cage and was purchased from a licensed dealer. However, wildlife trafficking is prohibited and nearly always considered a crime.
Exotic animals are popular pets among drug traffickers and the smuggling of large cats is a lucrative trade. Animals that have been seized are frequently placed in shelters and reserves in Mexico, however, occasionally those locations also run afoul of the law.
The peculiar incident took place near the municipality of El Marqués, a few miles outside of central Querétaro de Santiago on the highway that goes to the capital city's international airport.
It is not the first time that Mexican law enforcement has apprehended a tiger. 2020 saw the capture of an adult Bengal tiger in Tlaquepaque, Jalisco. Its owner, who was chasing it with a lasso had the right documentation, but police claimed he had failed to comply with safety regulations.
Some people might be reminded of Esso's 1960s and '70s commercial campaign, "Put a tiger in your tank," by this most recent tiger-in-the-trunk incident.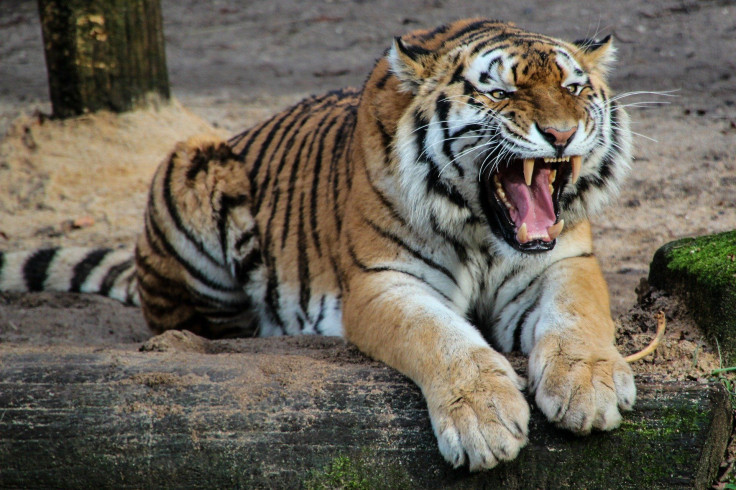 © 2023 Latin Times. All rights reserved. Do not reproduce without permission.