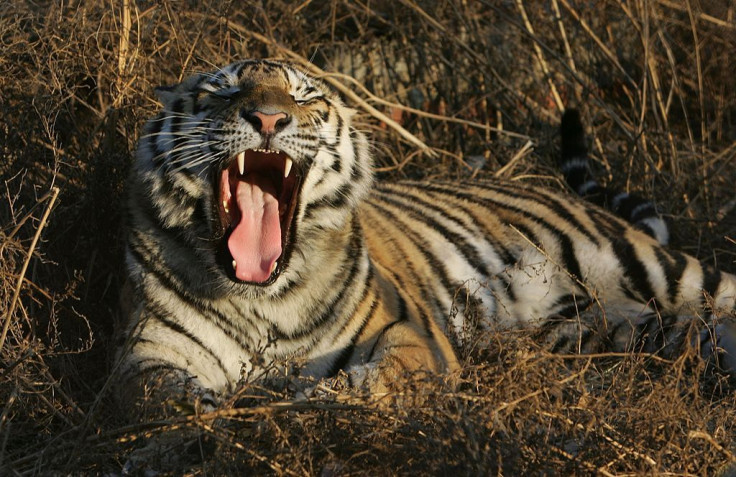 Residents in a Houston neighborhood were taken aback when they discovered a tiger lying on a home's lawn. According to reports, someone came out of the house and took the animal inside.
Houston police said the incident occurred about 8 p.m. at a home on Ivy Wall Drive, near Highway 6 and Memorial Drive.
The man held a gun in the front yard and shouted at the individual bringing the tiger inside. Later, authorities discovered that the man was an off-duty sheriff's deputy.
"Get the f**k back inside. F**k you and your f–king tiger," the man can be heard saying while training the apparent weapon at the animal, according to video posted to social media.
The other man, who claims to be the owner, replies, "I'll get him, I'll get him," according to the video posted to Twitter by user @robwormald.
"This is about a tiger. I'm on the phone with the caller, who is a sheriff's department sergeant, and he's holding the owner, and the owner is trying to leave," said Houston police dispatchers in audio captured by Broadcastify.
The tiger was then bundled in a car and taken away before police arrived, according to witnesses.
To keep the neighborhood secured, the deputy said he only aimed his weapon at the cat, not people.
No charges have been filed as of writing or police have released additional details about the tiger incident from Sunday evening.
This is the second time a tiger has been seen in Houston in the last few years. A tiger was discovered in an abandoned home in southeast Houston in February 2019 and was subsequently relocated to an unknown sanctuary in Texas.
While tigers are not allowed in the city of Houston, they are legal in unincorporated Harris County if their owners register the animals and adhere to a specific set of laws. Tiger owners must maintain $100,000 in animal insurance and keep the tiger at least 1000 feet from another home, school, or child care facility.
Private possession of tigers and other "dangerous wild animals" is permitted in Texas if applicants register with their local animal control or sheriff, send a copy of their paperwork to the state, and adhere to the state's caging standards.
The tiger sighting on Sunday night is the latest in a series of rare animal sightings in southeast Texas in recent weeks. A cow on I-10 East caused a traffic congestion last month. Authorities wrangled the cow and pushed it out of harm's way in the end.
Bystanders also saw an alligator on the Fred Hartman Bridge later that day. It's unclear how it got up there, but it also caused traffic congestion between La Porte and Baytown.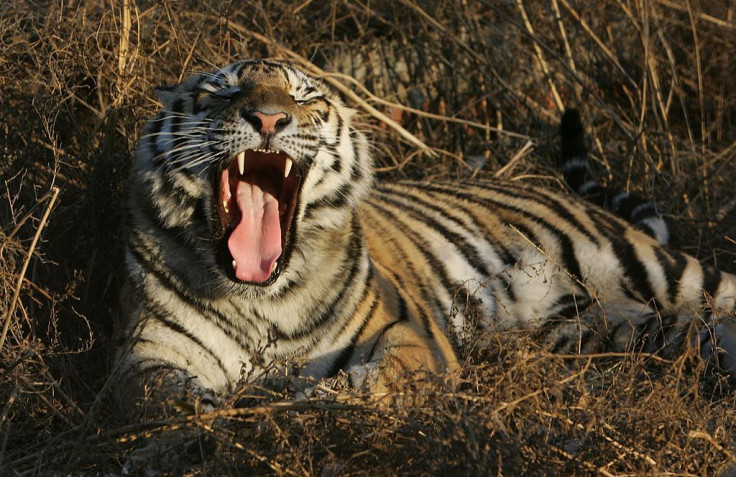 © 2023 Latin Times. All rights reserved. Do not reproduce without permission.