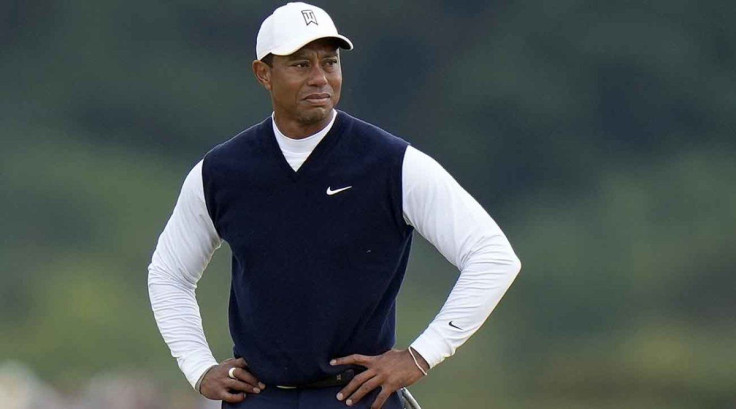 Erica Herman, who is Tiger Woods' former girlfriend, has filed a lawsuit against the golf star. She is seeking to be removed from her non-disclosure agreement (NDA). She's cited a law that allows such NDAs to be voided if there's proof of sexual harassment or assault.
According to court papers obtained by New York Post on Wednesday, Herman wants to legally nullify the NDA that she was made to sign in August 2017 when she first started dating the golf star.
The 38-year-old, a former restaurant manager, claimed that the NDA should not be enforced. One of the reasons is the Speak Out Act. It was put in place to protect victims of sexual assault and harassment.
In the court documents, there are no references to specific allegations of assault or harassment.
Herman claimed that her former boyfriend is trying to enforce the NDA via his trust amid "litigation." It isn't clear what legal action the filing is referring to.
She is also seeking clarification from the court on what she is legally allowed to disclose publicly about her relationship with Woods.
Her lawyer wrote in the five-page filing that this "uncertainty is acute and important."
The attorney noted that because of the aggressive use of the "Woods NDA against her by the Defendant and the trust under his control, the Plaintiff is unsure whether she may disclose" facts giving rise to various legal claims that she believes she has.
According to the Guardian, Herman and Woods have not publicly announced that they have split. Their relationship began in 2017, and had been seen regularly with him at major championships.
Meanwhile, court documents have also revealed that in the filing, a defendant -- Jupiter Island Irrevocable Homestead Trust -- has asked for Herman's lawsuit to be heard before an arbitrator. Herman claimed that she had an oral agreement with the trust that allowed her to live at the star's house for another five years, as per PEOPLE.
The trust's lawyers argued that Herman was only allowed to live in the house while she was dating Woods, 47. Currently, he lives at the estate with his two children, whom he shares with his former wife Elin Nordegren. Herman was told that she had to move out after the star ended their relationship in October 2022.
Herman claimed that she's owed $30 million following the oral agreement that was breached when the trust's staff "locked her out of the residence, removed her personal belongings, and informed her she could not return."
She also said that she had over $40,000 in cash that was "misappropriated."
© 2023 Latin Times. All rights reserved. Do not reproduce without permission.