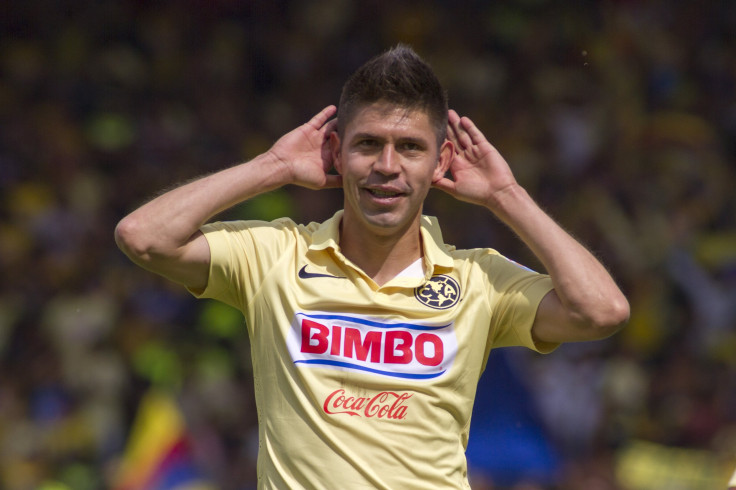 The 2014 Liga MX Apertura Final is upon us as Tigres plays host to Club America tonight in the first leg of their two-legged final to crown the champion of Mexico. The matchup pits the league's top two teams against each other as both clubs finished first and second in the regular season, respectively. The winner of this series could easily come down to a coin flip, that's how evenly matched they are.
Tigres will have the home field advantage first as leg one is in the Estadio Universitario tonight. Tigres has been on fire the second half of the season and come into the final on an unfathomable 14 game unbeaten streak. However, Tigres did not win a single match in their four playoff games en route to the final. All four games ended in draws, with Tigres advancing on tie-breakers.
America didn't fare too much better in the opening round of the playoffs as they had to come back down a goal to Pumas in leg two. In the second round they were easily able to slip past Monterrey 3-0 on aggregate. America is the better team on paper as they feature El Tri stars, Miguel Layun, Osvaldo Martinez, Paul Aguilar, Moises Munoz, Juan Valenzuela, and Oribe Peralta. America is seeking their record 12th Apertura title.
We believe this series will be incredibly close with few goals being scored. In fact, we would not be surprised to see one or both matches ending in 0-0 or 1-1 draws. There is turmoil surrounding America coach Antonio Mohamed and he may very well be out at the end of the season. His approach to the game tonight and on Sunday may ultimately decide his fate.
Look for both teams to come out conservative with neither squad being the aggressor or looking to push the pace. Patience will be the key as each team will look for moments where they can capitalize off of their opponents' mistakes. We think Oribe Peralta will be the difference maker in the match as he is America's top goal scorer and was a key figure in Mexico's 2014 World Cup run in Brazil. If Peralta can score tonight, especially if it is the first goal of the match, it will force Tigres to attack as they will not want to travel to Mexico City down a goal. That could open up more space in the back for America at and lead to counter attack opportunities.
Prediction: We think this first match ends in a 0-0 or 1-1 draw with America hoisting the trophy at home on Sunday.
The game kicks off at 9:30PM EST and will be aired live on Univision. If you're unable to watch the match at home in front of the television, it can be live streamed here.
© 2023 Latin Times. All rights reserved. Do not reproduce without permission.