A TikTok influencer in Los Angeles who posts prank videos on his account is now the person of interest in a police investigation on a hit-and-run on Tuesday, March 22, after he reportedly crashed a Tesla into two parked cars.
Dominykas Zeglaitis, also known as Durte Dom, had posted videos on TikTok claiming responsibility for the act, with one video showing him behind the wheel before cutting to footage of the rented 2018 Tesla S-BLM flying through the air, according to NBC News.
The video has since been taken down the platform due to a violation of TikTok's community guidelines.
The incident occurred in Echo Park in Los Angeles, with the rented Tesla gaining enough momentum to fly off the ground, before crashing into two parked cars. The driver of the car then removed the license plate before fleeing the scene using another Tesla, the Daily Beast reported.
"We have received over 50 tips and anticipate more due [to] the story going viral," the LAPD said in a tweet. "Over 90 percent of the tips are of the same person who has a TikTok handle of @dominykas or @durtedom on Twitter. He is considered a person of interest based on the public postings on his account."
Zeglaitis, a TikTok prankster who was a member of David Dobrik's Vlog Squad, also posted a video mocking the police with the caption "LAPD Didn't Like My Stunt" while N.W.A.'s "F*ck the Police" played in the background.
In spite of the footage shown, other influencers and vloggers are claiming that Zeglaitis was not present for the Tesla crash and that he was using the video to get more clout. YouTubers Alex Choi and Chaz Warren, who posted videos of the crash, claim that Zeglaitis was not there during the stunt.
"DURTE DOM DID NOT JUMP THE TESLA," he said in an Instagram story. "Not sure why he's lying to everyone and saying he did ... I was there, saw everything and he wasn't even there."
Zeglaitis's account has been known to post stunts and pranks on his TikTok, and has been known to sometimes falsely claim others' videos and stunts as his own. It is unclear as of press time if this is the case for this stunt or if he really did crash the rented Tesla.
His whereabouts are currently unknown, as the LAPD looks for him to question the person of interest for his involvement in what has been classified as a hit-and-run.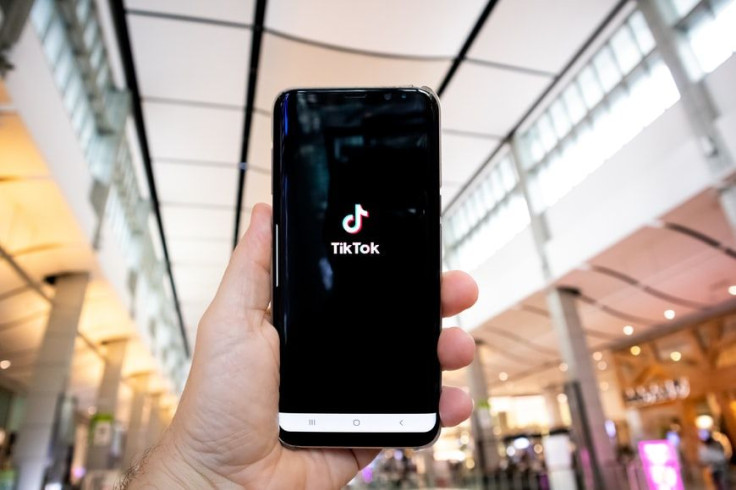 © 2023 Latin Times. All rights reserved. Do not reproduce without permission.