A 3-year-old who was run over by a car driven by a 13-year-old girl in the Maine neighborhood has been pronounced dead.
Emergency services responded to the scene on Tamarack Circle, in the Friendly Village of Gorham mobile home park, on Wednesday, April 13 after receiving reports of a toddler getting run over.
The toddler boy was pronounced dead at the scene. His identity was yet to be revealed by the police.
It is not known where the boy's parents were when the fatal incident happened.
According to the police, a 13-year-old girl, who has not been named, was driving the vehicle that fatally struck the child. The girl was reported to be alone in the vehicle.
"The operator of the vehicle was a 13-year-old female. She was not related to the decedent," Christopher Sanborn, Gorham Police Department chief said.
It is not clear at the moment as to whom the vehicle belonged to and how the minor girl got behind the wheel.
"As far as why she was behind the wheel of the vehicle, details we're still trying to obtain at the is point and time," Sanborn said, NBC Boston reported.
"This is something that certainly affects the community as a whole," he said.
"Obviously, this is upsetting," the police chief said. "It's definitely a tough investigation to handle, a tragic incident, for sure, and my heart goes out to the family members. It's unfathomable to have to deal with that sort of situation."
"I'm a dad as well, and obviously makes you stop and think and appreciate the fact that you're not in those shoes," Sanborn said.
An investigation is ongoing and no further details were revealed at this time.
"As we speak I have investigators looking into the incident and conducting additional interviews," Sanborn added.
In a similar incident, a 13-year-old girl killed her 11-month-old cousin by drowning him in a bucket of water. The incident happened on April 7, morning at Omashekediva in the Ongwediva constituency of Namibia.
The girl was questioned during which she confessed that she killed the infant because her aunt, the deceased infant's mother, would mistreat her and her grandmother. The girl was later released into the care of her uncle.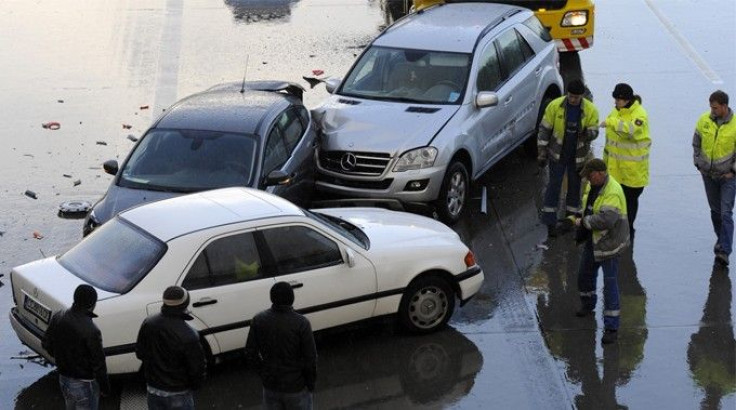 © 2023 Latin Times. All rights reserved. Do not reproduce without permission.