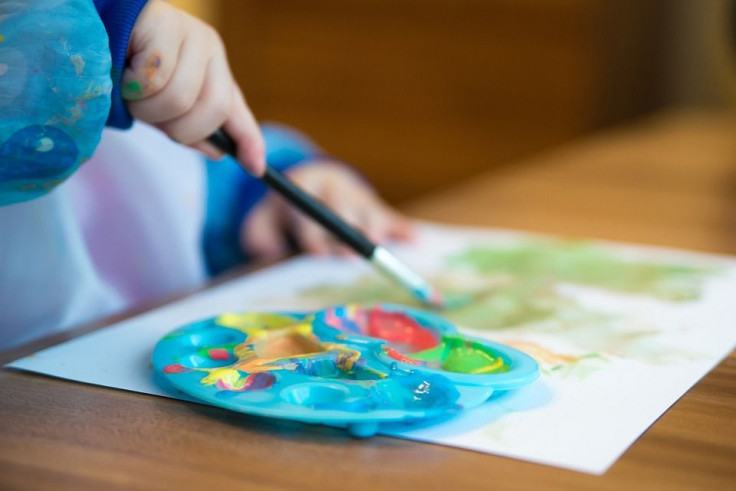 A young boy from the Thailand nursery massacre miraculously survived after being stabbed and shot twice in the head. The 3-year-old, identified as Sumaee miraculously survived his injuries among the many young victims that lost their lives during the bloody daycare massacre in Uthai Sawan, Thailand on Thursday. A former police officer went on a killing rampage that left 36 people dead, including 24 sleeping children who were taking their afternoon nap that day.
Sumaee's mother, Joy, said her son was stabbed before being shot twice in the head. The toddler narrowly survived his injuries thanks to the skillful neurosurgeons, who managed to remove both bullets from his skull, Daily Mail reported. Joy said she nearly "fainted" upon hearing the tragic news, fearing that her son may have been killed in the incident. Her husband reportedly saw their son being carried away by paramedics into an ambulance. The boy's mother recalled how she held her son's legs and feet in the ambulance telling him to stay strong.
In her statement, the mother said she had been feeling distressed over her last conversation with Sumaee before the tragic incident that day. The boy apparently had begged his mother to let him stay home as he did not want to go to school, but his mom insisted him to go.
Three-year-old Paveenut Supolwong, nicknamed Ammy, is said to be the only survivor of the rampage that was unharmed. The youngling was taking a nap, hidden under blankets when the killer barged into the nursery and killed her classmates, among which was her best friend who was sleeping next to her. The little girl's mother, Panompai Sithong, believed her daughter survived because the killer thought she was among those he had slain.
Panya Kamrap, the ex-cop and murderer behind Thailand's deadliest mass killing was apparently fired last year due to drug-related charges. After his mad killing spree at the daycare, he fled the scene and killed his wife and child before ending his own life. The small rural town where the massacre took place is now in a state of mourning, grieving over the "lost generation" who were robbed of their young lives.