In a horrific attack at a Little Caesars restaurant in Augusta, Georgia, a 25-year-old woman Brittany Kennedy, assaulted 22-year-old Emily Broadwater. A video of the attack was shared on social media, showing how the older woman attacked the victim who was left bloodied outside the restaurant. The attack took place in front of the victim's daughter. Richmond County Sheriff's Office is investigating the incident and is looking to take the attacker into custody.
On Monday, May 17 Broadwater and her daughter were at the pizzeria waiting for pizza. Surveillance footage showed the mother and daughter seated when they are approached by Kennedy. The women are seen talking before the attacker pulled the chair from under the seated woman.
The rest of the attack was recorded on the cell phones of witnesses. The older woman can be seen dragging the younger woman by her hair. She is seen repeatedly punching the victim in her face. The victim's toddler is seen trying to rescue her mother during the attacker. Bystanders shouted to have the child removed. An employee of the restaurant is seen removing the child from the fray.
The attack continues as the victim struggles on the floor. Witnesses stood by as the attacker dragged the victim out of the restaurant by her hair. On the pavement outside the restaurant, the victim gets punched repeatedly. The attacker is also seen stomping on the victim's head multiple times. At one point the attacker stopped and left the victim bloodied.
As soon as Broadwater managed to get up, she asked where her child was. Police were called to the scene, they arrived after Kennedy left the area in her Kia. The victim was treated at the scene but refused to be taken to a hospital, the Daily Mail reported.
Augusta Crime shared the Sheriff's Report of the incident. It detailed the attack and also revealed that deputies had gone to Kennedy's home to arrest her. The woman was not found in her home. Till Wednesday, May 19 the police had not been able to arrest the woman. A wanted notice for the battery was released by the police.
The reason behind the attack was not revealed by the police. However, social media comments and posts from the women involved revealed some details. Kennedy accused Broadwater of taking her children and keeping them away from her. She said that the woman did not respond when she went to her house and tried to get her children back. She also accused the younger woman of putting her children in her car despite being warned not to.
Broadwater in turn said that while Kennedy was in prison, she helped the children's father care for the convicted woman's children. In turn, she claims she was attacked and her vehicle was vandalized.
Investigation continues.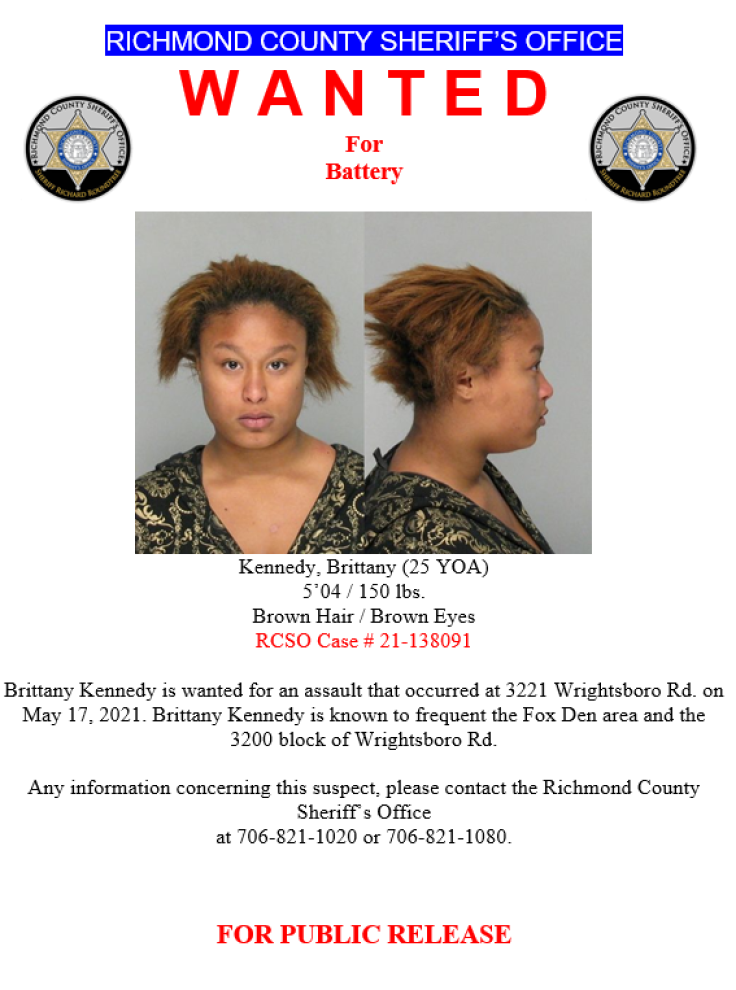 © 2023 Latin Times. All rights reserved. Do not reproduce without permission.