A recent rumor claimed that Tom Cruise has a thing for Lady Gaga, but the "Poker Face" singer has apparently put the attractive American actor in the friend zone.
Lady Gaga stunned Tom Cruise with "Hold My Hand," her impassioned theme song for his new film Top Gun: Maverick, according to the National Enquirer's upcoming May 30, 2022 issue.
Since then, the "Paparazzi" singer's former lover has been blowing up her phone.
Tom Cruise is said to have showered Lady Gaga with presents and flowers, and even pleaded for her to spend more time with him.
An unknown insider spoke to the entertainment news outlet and mentioned: "Tom has always been a fan and personally reached out to Gaga to write the song. It's no surprise he developed a huge crush on her after they worked together."
Insiders close to the matter say Lady Gaga isn't falling for Tom Cruise's bait since she's totally over heels in love with businessman beau Michael Polansky.
Another unnamed source added that the "Bad Romance" singer, who was nominated for an Academy Award for her outstanding performance in A Star Is Born in 2019, isn't completely ignoring the Mission: Impossible Fallout star since "she also knows he can be a big help to her acting career."
Tom Cruise openly commended Lady Gaga for her original song for the Top Gun: Maverick film earlier this month. The Jack Reacher star also discussed his recent trip to Las Vegas to attend the "Judas" singer's residency.
According to E! News' Daily Pop, Tom Cruise said he was just "entertained, and [Lady Gaga] blew us all away. I have so much respect for her."
He added: "['Hold My Hand'] matches and brings a level of cinematic emotion to this. When I heard it, I was like, 'You're over there, we're over here, and somehow, we are telling the same story here,' and it just works in a way that took those moments and they became more transcendent. So, I just think she's a force of nature, and I love Gaga."
Suri Cruise's father also revealed the most outrageous thing he did while filming the sequel.
"The craziest thing that I saw was how close those walls were as we're going through it. That was crazy. We were going through it with the G-force in those jets, and flying with those men and women that know how to command those aircraft, and to be able to fly in it was so much fun," Tom Cruise said in the same E! News report.
Tom Cruise has yet to respond to claims that he has a major crush on Lady Gaga. So, unless everything is proven genuine and correct, Katie Holmes' ex-ardent lover's fans should treat all of these unproven assertions with a grain of salt.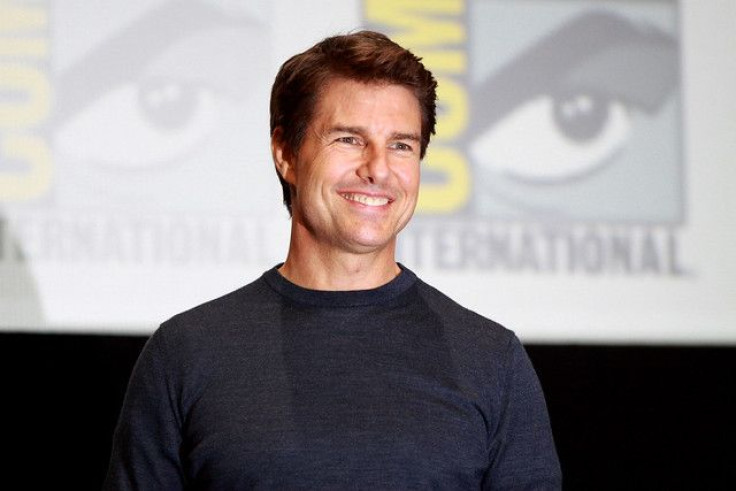 © 2023 Latin Times. All rights reserved. Do not reproduce without permission.