Two top jockeys have been temporarily suspended in connection with the rape of a 28-year-old woman at a party back in January. They were identified as Pierre-Charles Boudot and Pierre Bazire who are now being investigated for the crime.
Boudot, the Prix de l'Arc de Triomphe winner in 2019, is being accused of the rape of the unnamed woman. He is currently out on bail after settling a $60,000 bond. The other one tied to the mess is Pierre Bazire who is under investigation for not reporting the crime, BBC reported.
The two jockeys are being considered innocent as the investigation on the sexual assault row is being done. Both were suspended for two days due to the severity of the charges and pending further hearing.
Of the two, however, it is Boudot who stands to come out of it with a tarnished image. He won Europe's richest race on Waldgeist when the pair denied Enable, ridden by Frankie Dettori, a record third win in the race.
The development denied that the French jockey will miss the 2020 Arc runner-up In Swoop at Paris Longchamp racecourse Paris on Thursday. The investigation was launched on Wednesday by prosecutors in Senlis located in Northern France.
The said assault reportedly happened on Feb. 17. But according to the legal counsel of Boudot, the victim categorically denied the accusations and said that the encounter was consensual.
"It's highly likely she was made to drink or administered substances to make her incapable of consent," she said. "She has flashes, long periods, moments when her body was no longer responding."
The only problem for Boudot is that this is not the first time he has been embroiled in a rape charge. In 2015. He denied any wrongdoing from that first issue. Ironically, the victim also alleged she was first drugged before the sexual assault took place.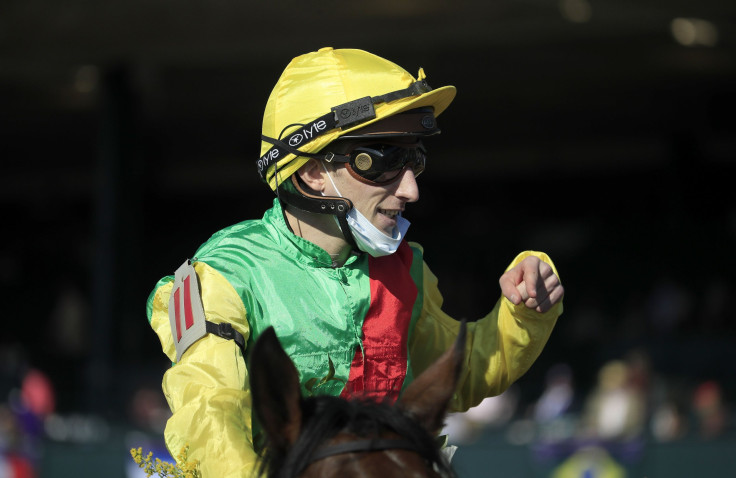 © 2023 Latin Times. All rights reserved. Do not reproduce without permission.