A strange midnight break-in led to a strange arrest in California. 25-year-old Carrola Tiago-Freitas was found taking a shower in a stranger's home. Police arrested the towel-clad suspect after being called by the homeowners. The man has been charged with residential burglary. It is not known why he broke in only to take a shower.
On Thursday, June 10 late in the night, Steve Baker was woken from his sleep by his worried wife. The couple had gone to bed and Baker had drifted off. His wife was awake watching television when she heard suspicious noises. She could hear what appeared to be running water. Since the couple was the only resident in the home, she grew worried and alerted her husband.
The sound was coming from the upstairs bathroom. Baker got dressed, loaded his shotgun and started going towards the stairs. When he reached the stairs, he saw the suspect walking down towards him wearing nothing but a towel, WVLT reported.
Baker held Tiago-Freitas at gunpoint while his wife called 911. Deputies arrived at the home shortly after the emergency call. They found the suspect wearing only a towel. They took him into custody and charged him with burglary.
Surveillance footage on the property captured the break-in. Tiago-Freitas first tried to enter the home by opening the front door. As the door was locked he did not manage to open it and enter. He then went to the front yard and picked a decorative ceramic rabbit. Using the rabbit, he broke the glass next to the door, KFYRTV reported. The sound of the glass breaking did not alert the residents. The suspect then managed to enter the home and take a shower.
Baker has pointed out that the suspect was lucky that he did not get shot.
In another strange case, a persistent bank robber was arrested in New York. 52-year-old Chi Ngo was arrested twice for trying to rob two Chase Bank branches in just one week. His first attempt was on Tuesday, June 8 for which he was arrested the same day. He was granted supervised release on Wednesday, June 9. However, on Thursday, June 10 he was arrested once more after trying to rob another Chase Bank. Both his bank robbery attempts were foiled.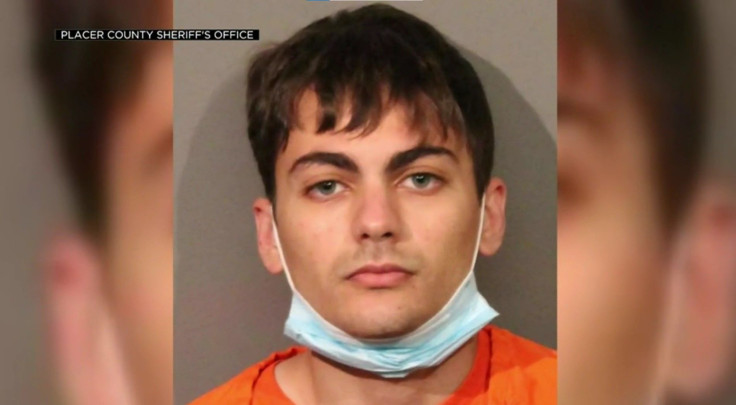 © 2023 Latin Times. All rights reserved. Do not reproduce without permission.