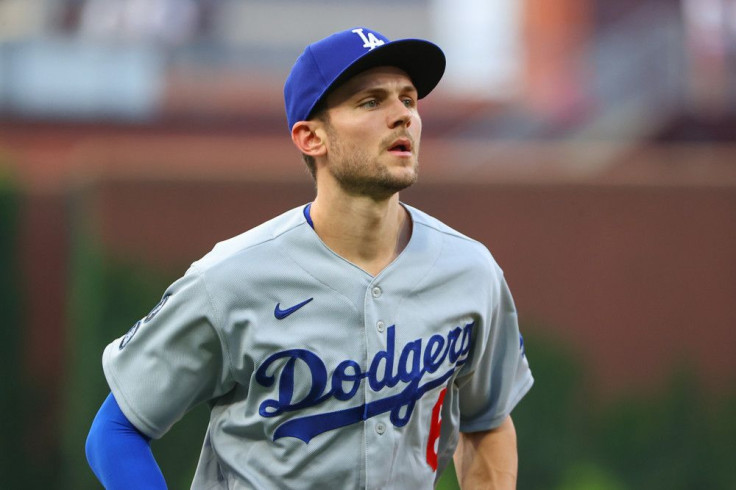 The Philadelphia Phillies have signed shortstop Trea Turner to an 11-year, $300 million contract that includes a no-trade clause. Turner joins a Phillies team that made a late season push to get to the World Series last year. Turner's bat, glove, and speed will be added to a lineup that features J.T. Realmuto, Rhys Hoskins, Kyle Schwarber, Nick Castellanos, and his former Washington Nationals teammate Bryce Harper.
Turner was named an All-Star for the second time in his career last season after posting .298/.343/.466 with 21 home runs, 100 RBIs, and 27 stolen bases with the Los Angeles Dodgers.
The Dodgers tried to retain the 29-year-old with a one-year, $19.65 million qualifying offer, but Turner rejected the proposal. Philadelphia will be forced to give up their second-highest and fifth-highest selections in next year's draft due to the rejection. With his new deal, Turner will be making $27.27 million annually.
The Philadelphia Phillies finished the year at 87-75 to enter the 2022 postseason as a Wild Card team. They went 9-2 knocking off the St. Louis Cardinals, Atlanta Braves, and San Diego Padres en route to a World Series appearance. They would eventually be eliminated by the Houston Astros in six games. After this year's October success and the addition of Turner, the Phillies will be considered World Series contenders in 2023.
© 2023 Latin Times. All rights reserved. Do not reproduce without permission.