Colombian drug traffickers have been busted using a "narco-submarine" to smuggle thousands of kilograms of cocaine worth over US$95 million to a cartel in Mexico.
Six Colombian nationals have pleaded guilty in federal court to using "narco-submarines" to smuggle more than 19,000 kilograms of cocaine to the Sinaloa Cartel in Mexico. The defendants have been identified as Fernando Pineda-Jimenez a.k.a "Padrino"; Luis Ernesto Perez-Quevedo a.k.a "Acuerpado"; Adrian Luna-Munoz a.k.a "Vaca"; Yesid Eduardo Torres-Solis a.k.a "Perro"; Hector Ruiz-Angulo a.k.a "Maestro"; and Rodrigo Pineda-Torres a.k.a "Gordo," according to The United States Department of Justice.
Pineda-Torres, who reportedly spearheaded the operation, has been sentenced to 11 years and 3 months in federal prison while the other accused each face a minimum mandatory sentence of 10 years in federal prison and a maximum term of life imprisonment.
The defendants reportedly belong to a criminal organization that builds and maintains illegal narco-submarines used to send cocaine from Colombia into the Pacific Ocean. The cocaine packages are then collected by members of the Sinaloa Cartel near Oaxaca, Mexico.
Three SSPS vessels containing cocaine en route to Mexico from Colombia were intercepted by U.S. investigators in international waters between July 2015 and March 2016.
About 6,900 kilograms of cocaine was reportedly seized from the first SSPS vessel. Another 6,845 kilograms of cocaine was seized from the August 2015 SPSS vessel and 5,824 kilograms of cocaine was seized from the March 2016 SPSS vessel.
In total, over 19,000 kilograms or nearly 42,000 pounds of cocaine have been seized by the authorities from the criminal vessels. A substantial portion of the seized cocaine was ultimately intended to be smuggled into the United States. Several men have been arrested in connection with these operations and have been extradited to the U.S., the New York Daily News reported.
Jimmy Riascos-Riascos, a co-conspirator, who pleaded guilty to the same conspiracy in January 2020 has been sentenced to 24 years and 4 months in prison. Meanwhile, Alonso Pineda-Torres a.k.a "Galladita", another co-conspirator, is still awaiting sentencing.
Recently, more than US$95 million worth of cocaine was seized after a "narco submarine" was intercepted by the Colombian Navy off the country's Pacific coast. Two tonnes of cocaine worth about US$95.5 million was found wrapped in 2,000 small packages inside the 10-meter long craft, 9NEWS reported.
Drug cartels have been using "narco submarines" to carry tonnes of drugs worth hundreds of millions of dollars since the 1990s. Since they travel about one meter below the waterline, they can evade radar used by governments and militaries.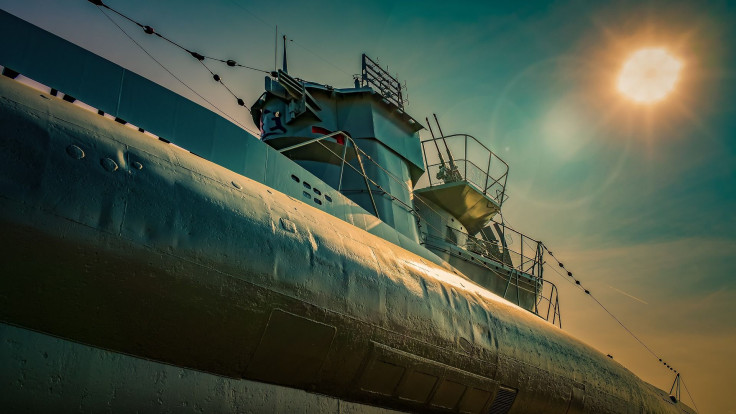 © 2023 Latin Times. All rights reserved. Do not reproduce without permission.