A federal court in Brooklyn has sentenced a Colombian national to more than 17 years behind bars for conspiring to internationally distribute cocaine and sell them at higher prices for shipping the drugs closer to U.S. soil, United States District Judge Edward R. Korman bared on Wednesday.
The convicted narco trafficker, Carlos Gentil Ordonez Martinez, pleaded guilty to the charge in November 2019 after participating in a mammoth international drug trafficking conspiracy of more than 30,000 kilograms of cocaine from 2009 through 2014.
The defendant would reportedly dispatch the contraband by sea from laboratories in the Colombian jungle to intermediary locations, including Honduras, Guatemala, and Mexico, before the drug was shipped to the U.S., where it was sold, according to court paperwork.
Ordonez reportedly also owned a portion of the multi-ton shipments of cocaine, receiving a conservatively estimated $10,000,000 for his involvement in the conspiracy. He is said to have further increased his profits by receiving payment per kilogram at the substantially higher prices yielded from selling the cocaine closer to the U.S.
Authorities arrested the suspect in Panama in June 2018, extraditing him to the U.S. on July 12, 2018.
"Today's sentencing sends a resounding message that HSI Special Agents are committed to working with our law enforcement partners to aggressively uncover, dismantle and disrupt transnational organizations who conspire to distribute cocaine," HSI Special Agent-in-Charge Fitzhugh said in a statement.
"[It] reinforces local and federal law enforcement commitment to bring to justice those individuals and organizations who seek to profit from selling dangerous controlled substances that tear at the very fabric of our community."
Apart from the 210 months jail term, the court delivered a forfeiture money judgment of $10 million, to which the defendant will adhere as part of his plea agreement.
Last month, Colombian authorities intercepted 5.4 tonnes of cocaine worth $185 million during an operation with its counterparts in Panama and the U.S., WION reported.
The drugs were recovered by police after a speedboat fled back into Colombian waters following its detection by Panamanian authorities. The suspicious vessel was pursued by members of Colombia's coast guard, who found 81 sacks onboard and 147 more planted in the surrounding vegetation, all containing cocaine belonging to the Clan del Golfo.
The criminal gang led by Dairo Antonio "Otoniel" Usuga, known as Colombia's most-wanted drug trafficking suspect.
Colombia faces constant U.S. pressure to reduce coca cultivation following staggering figures revealing that Colombia's cocaine production capacity rose to 951 tonnes in 2019 from 879 tonnes the previous year.
According to Reuters, U.S. Army troops from the Security Force Assistance Brigade were sent to Colombia last year to aid the Andean country's armed forces in their fight against drug trafficking in a four-month blitz.
Both countries have since agreed to cut coca cultivation and cocaine production capacity in half by the end of 2023. Colombian President Ivan Duque also vowed to get rid of 130,000 hectares of coca crops in 2020, up from the 100,000 hectares target the previous year.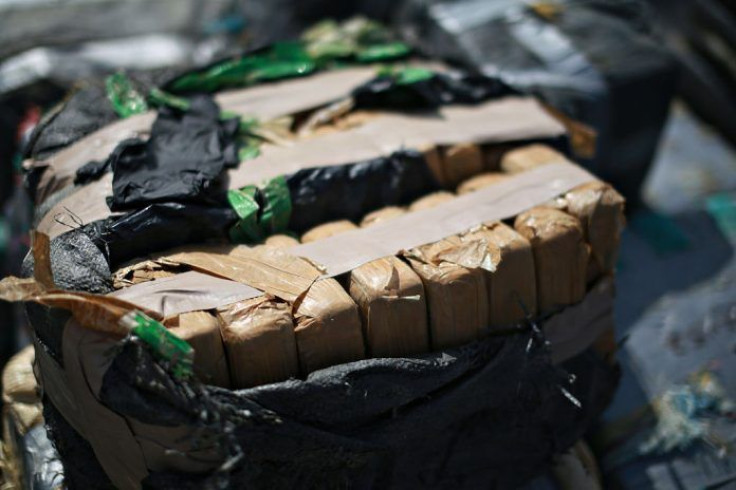 © 2023 Latin Times. All rights reserved. Do not reproduce without permission.