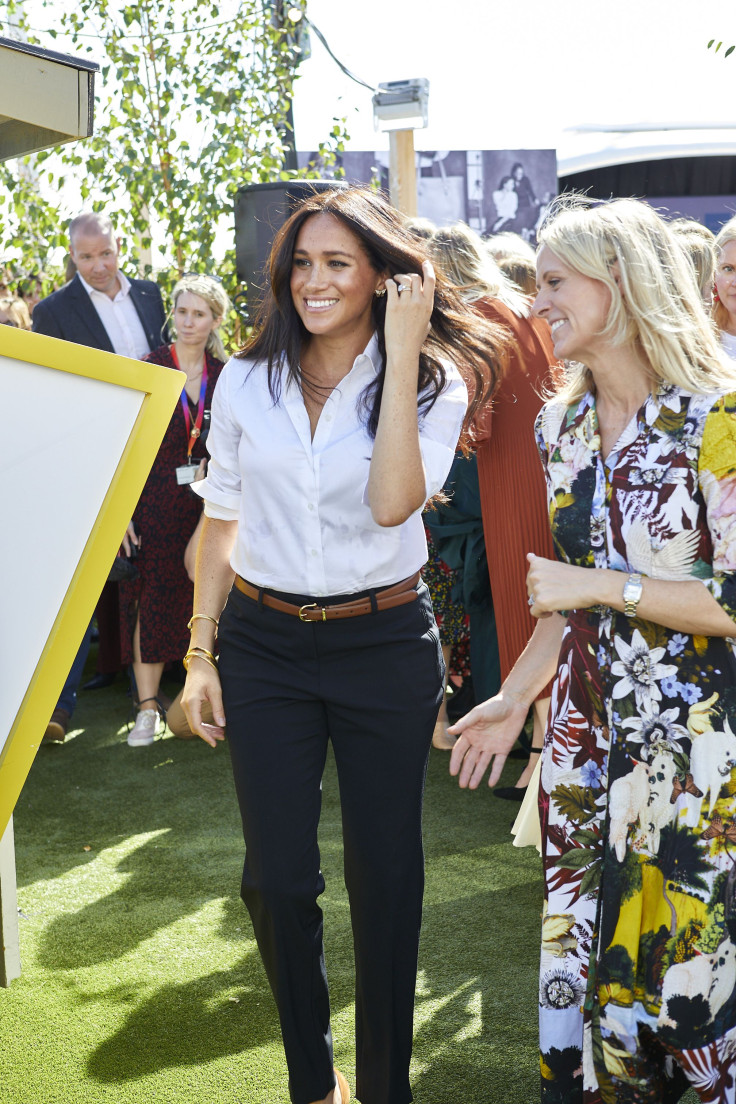 Meghan Markle follows a workout routine that keeps her in shape. Famous fitness expert Sebastien Lagree has been helping the Duchess of Sussex to stay fit and as her personal trainer, he was the one who designed her favorite exercises and diet plan, and now he is revealing how she's been able to maintain her enviable figure.
The duchess' workout routines are also ideal to avoid gaining weight this holiday season. This is the time when people indulge in feasts that break healthy eating and exercise habits, but with this plan that is also being used by Meghan Markle, Kim Kardashian and even Michelle Obama, everyone can stay fit like them. Below are some tips to get in shape this holiday, as shared by Lagree to Insider.
1. Be Honest to Yourself
Lagree said that every year, people never lose the weight they gained the previous year and it just accumulates to the next year because most people tend to lie to themselves when they say they will workout after the holidays but they don't.
"People live under the false promise of 'I will do it tomorrow,'" the expert trainer said. "But that never happens that's why unfortunately every year, there's an accumulation of weight gain."
2. Eat Before the Big Feast
Eating something before a grand holiday meal will make a person eat less. Some people believe that eating in one sitting will help with weight loss but in truth, it will only make one hungrier thus ending up eating more. Don't skip meals and eat something healthy and filling before heading to a celebration.
3. Make It a Habit to Drink Water When Eating
Drinking water will help you lessen the food you eat in a feast especially in gatherings that serve food in buffet style. Fill your plate with small portions of food and drink water from time to time as you finish your meal.
This will help you stop going back for another round of servings. As per Medical News Today, water is a natural appetite suppressant.
4. Enjoy the Meal
Don't eat quickly. Enjoy your hearty meal with the rest of the family or friends. This is what Thanksgiving and other holiday feasts are all about anyway.
5. Exercise Everyday
Make it a habit to exercise. Lagree shared that even if you don't have exercise equipment, it is still possible to get in a solid workout because there are routines that can be done at home. He recommended wall sits, lunges, planks, crunches and tricep dips, and each must be performed for five minutes.
6. Never Resort to Quick Fixes
There is no easy and quick way to lose weight or get in shape in a short time so you must not fall for advertisements that offer overnight results to get in shape after the holidays. Getting back in shape needs time and at least a month of exercise and proper diet meal will help shed the extra pounds gained from the feasts.
"There's no magic pill, it's just hard work, discipline, and consistency," Lagree said. "The slow and steady approach is best."
© 2023 Latin Times. All rights reserved. Do not reproduce without permission.