Mesut Ozil continues to be held out though some feel he could be an option for Arsenal FC if Mikel Arteta is open to the idea. Nothing has come close to that although one club who previously tried to lure him may want it to stay that way.
Fenerbahce tried to lure the German defender away from Emirates Stadium last summer. It would have made sense with the 32-year-old facing a grim future with the Gunners.
The Yellow Canaries pitched an offer to Ozil at the time but the German thumbed down the offer to play in the Turkish Super League, Bild reported. The German preferred to stay in Europe and play out his massive deal with Arsenal. He is making roughly $444,000 a week at the moment.
Right now, Ozil seems content letting his contract run out with the Gunners. However, there is a chance he could be sent to other teams this January. Fenerbahce is one of the teams in waiting.
However, it remains unclear if that would be a permanent transfer or on loan. Either way, the German midfielder is not expected to be at Emirates Stadium once his current deal runs out.
According to unnamed sources cited by club congress member Murat Zorlu, Ozil is likely to join the team in the next transfer window. He added that the chances of that happening is at 90 percent.
Hence, Ozil should be under the radar in the coming weeks. There is a possibility that he and Arsenal management could sit down and discuss how to settle the contract.
Ozil has been left out by the Gunners since March. His last piece of action was against West Ham which Arsenal won 1-0.
With the Gunners struggling, the debate on whether he should be recalled by Ozil is divided. Former winger Freddie Ljungberg feels the German could help their struggles. But that view is not shared by Jamie Carragher. He is standing by Arteta's decision to leave the German out, particularly his attitude per Sky Sports.
"There's no doubt he has got quality. But we've spoken about Ozil so often on this show over the years and I don't think he's the answer to fix all of Arsenal's problems right now," Caragher said.
"Why don't people pick him? There must be something," he added.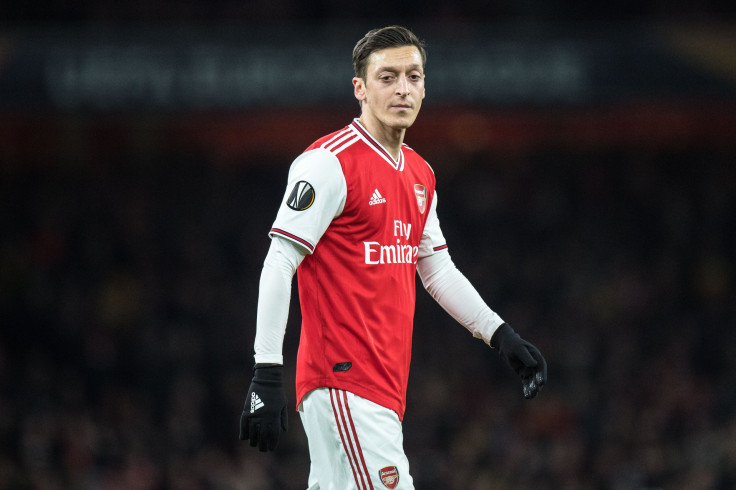 © 2023 Latin Times. All rights reserved. Do not reproduce without permission.