The U.S. premiere of "Tres Veces Ana" is just around the corner and someone is pretty excited! Pablo Alborán is stoked with the U.S. debut of the upcoming telenovela as he has been invited to be in charge of the theme song.
The Spanish singer shared two previews ---one photo and one video--- of the single "Se Puede Amar," which he wrote exclusively for the Univision production. "Preview of #SePuedeAmar (song included in #TresVecesAna premiering in May in the U.S.)," he shared on Instagram, also announcing the balad's release date. "This Friday you can listen to the complete song. I hope you like it, family," he added.
The photo he shared in promotion of his new record shows part of the lyrics in Spanish. "Quitting was never an option; therefore, kiss me or kill me. I might fall in love and you might ask me to leave once again," translates the text.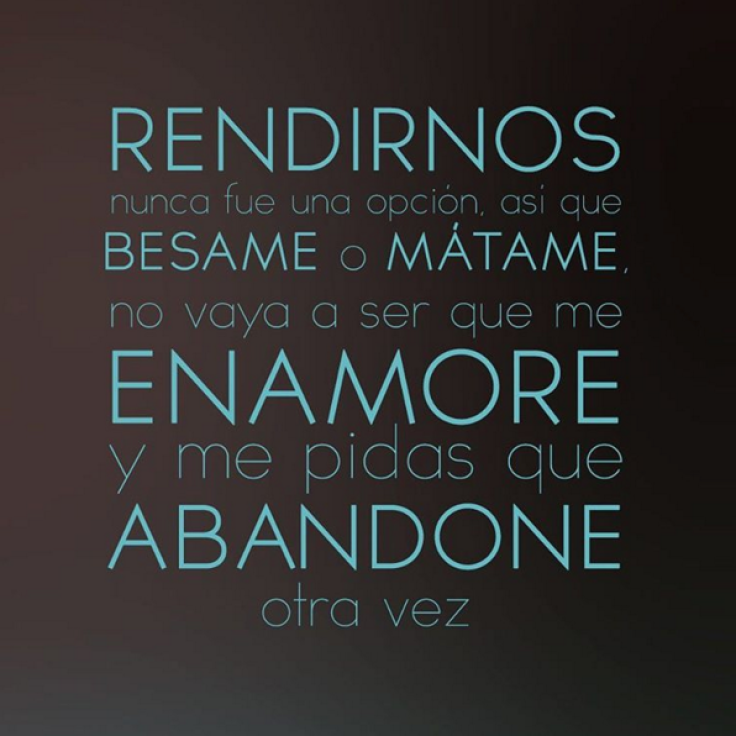 "Tres Veces Ana," stars Angelique Boyer, real-life novio Sebastian Rulli, David Zepeda, and Pedro Moreno. The novela, which already premiered in Mexico, is an adaptation of the '90s megahit novela "Lazos de Amor" starring Lucero. Similar to the original series, the forthcoming novela tells the story of triplets who become orphan after an accident. One of them gets lost and doesn't reunite with them until years later. Boyer plays the leading roles named Ana Laura, Ana Lucía and Ana Leticia. Other actors that will be part of the production include Susana Dosamantes, Otto Sirgo, Ana Bertha Espín, Olivia Bucio, Nuria Bages, Leticia Calderón, Laisha Wilkins, Carlos de la Mota, Mónika Sánchez, Ramiro Fumazoni and many more.
"Tres Veces Ana" will make its U.S. premiere at 10 p.m. on May 23rd on Univision Network. In the meantime, check out a preview of the theme song... we can tell that it's all the rage!
© 2023 Latin Times. All rights reserved. Do not reproduce without permission.