An Arizona trucker faces kidnapping charges for allegedly holding an undocumented migrant captive, threatening to kill him and hang his body from a bridge if he fails to pay out $30,000 for his freedom. Federal court records also accuse the assailant of tormenting the hostage with a replica AR-15.
The victim, identified as Mexican national Jose Jaime Garcia-Escamilla, had been held hostage at a high desert motel for four days. His harrowing ordeal began on the evening of Nov. 30 when he and his colleagues climbed a border fence near Douglas, Arizona.
Three people would later fall behind their guide and get lost along the way as they cross the Sonoran desert. According to the paperwork, Garcia-Escamilla and another man made the dangerous cross-border trek and were fetched by a white truck, which sent them to a house 30 minutes away.
The next day, Clifford Lee Tanner, 44, arrived in a gray Dodge Durango and drove the pair to Phoenix, MSN reported.
Garcia-Escamilla claimed Tanner arranged a meeting with the relative of the second migrant. When the family handed over an envelope of cash, the driver dropped off the second man to California, leaving Garcia-Escamilla behind.
Tanner then informed the hostage that he would take him to his destination in Pennsylvania for $9,000 but when the man said he could not pay for his services, Tanner drove him to Tucson instead.
Tanner is accused of "continuously threatening [Garcia-Escamilla] with violence and telling him things like he would abandon him, leave him in the desert to die, and kill him and hang his body from a bridge."
At some point, Garcia-Escamilla unsuccessfully tried to flee for his life after Tanner stopped at a gas station. Enraged, the suspect then pointed the AR-15 at the victim's chest as he threatened to kill him, according to CVBJ.
Subsequently, Tanner jacked up the price of Garcia-Escamilla's freedom for $30,000, telling him that "he can forget going to Pennsylvania."
Tanner would pay for lodging at a Travelodge motel, where police were able to rescue Garcia-Escamilla and transported him to a nearby Border Patrol station after he managed to inform staff about his plight. The cops were also able to apprehend Tanner after they spotted a gray Durango in the parking lot.
However, in an interview with the Border Patrol, Tanner claimed that he had been "instructed to pick up four of 'them' near Douglas," on Dec. 1, noting he did not want the migrants, whom he described to be in bad shape at the time of the alleged kidnapping, to freeze to death.
Border Patrol agents found an ultra-realistic .177 caliber AR-15-style pellet gun beneath the driver's seat of the suspect's car, the Daily Beast noted.
They also recovered what the complaint describes as "a functional stun gun, receipts from money transfers in California on Dec. 1, 2021, and a notebook with handwritten names, dates, dollar amounts, and notes consistent with smuggling or transporting Undocumented Non-Citizens."
Police noted Tanner admitted he had done illegal activities for the same "alien smuggling organization," which involved collecting payment for "30,000-40,000 pills" on the south side of Tucson and sending the money to Nogales, Mexico.
Meanwhile, Tanner's public defenders, Elena M. Kay, and Angeles Rodriguez-Madera, said Tanner "intends to fight the charges and would like to clear his name." The suspect remains behind bars and faces a maximum of 10 years in prison following a conviction.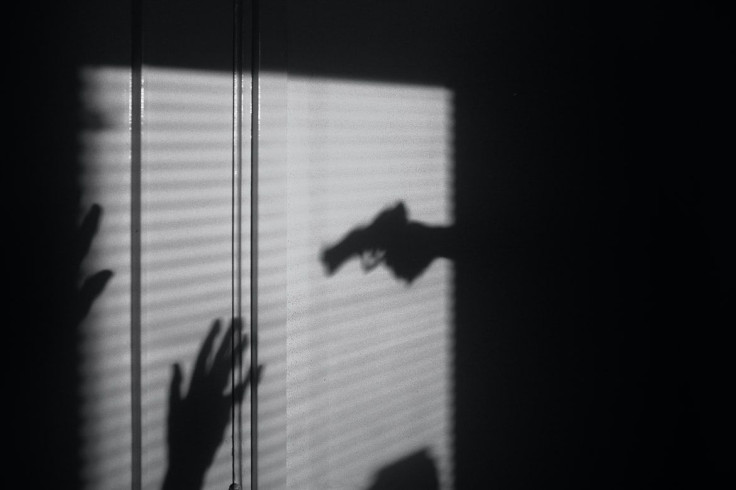 © 2023 Latin Times. All rights reserved. Do not reproduce without permission.