President Trump stirred up a storm on Wednesday after accusing Democrats of "stealing the election". The tweet, which was posted by Trump who is seeking a second term at the White House, was soon flagged by the social networking platform on the grounds of "civic integrity policy".
"We are up BIG, but they are trying to STEAL the election," tweeted Trump, visibly crying foul, as his opponent, former Democratic Vice President Joe Biden. Trump took things up a notch by also declaring a "big WIN" for his campaign while making a series of misleading claims about the 2020 U.S. Presidential Elections. "We will never let them do it. Votes cannot be cast after the Poles [sic] are closed!" he added while suggesting how he's going to keep a close watch on Biden as the former Vice-President would address Americans on Wednesday.
Facebook followed in on Twitter's footsteps and flagged Trump's post, but carried out a statement citing how "Final results may be different from initial vote counts, as ballot counting may continue for days or weeks. Facebook further added that "Votes are being counted. The winner of the 2020 US presidential election has not been projected."
What's more, President Donald Trump declared victory despite scores of votes remained to be counted in key battleground states. Trump further warned to approach the Supreme Court and sought legal action to put an end to the ongoing voting process.
"Frankly, we did win this election," said Trump in his controversial speech from the White House on Wednesday, at a time when the numbers were not remotely close to the 270 electoral college votes he needed to win.
The president had claimed victory in states like Florida, Iowa, and Ohio. He was leading in North Carolina too, while Biden was staunchly positive about winning Michigan, Wisconsin, and Pennsylvania.
Jason Miller, a senior member of Trump's re-election campaign, expressed the administration's confidence about winning the elections on a conference call, earlier on Tuesday: "We feel very, very good about our ground game, we feel very good about where we're turning out," he said to reporters.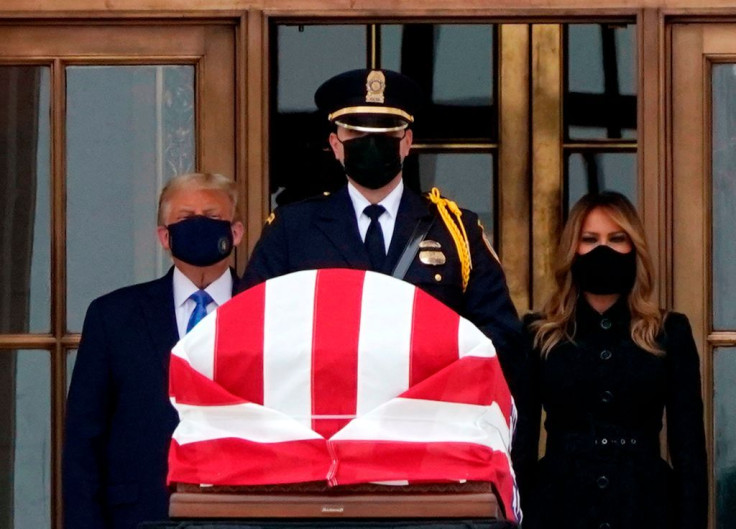 © 2023 Latin Times. All rights reserved. Do not reproduce without permission.