President Donald Trump has once again defended his administration and the steps he has taken to curb the coronavirus pandemic, claiming that they did an "incredible" job in handling the crisis. According to him, the staggering death toll in the United States "is what it is" and stressed that despite the rising deaths, the outbreak is "under control."
In a recent chat, where Trump was interviewed by Axios national political correspondent Jonathan Swan, he continued blaming China for the virus and defended how he has addressed the pandemic.
When Swan asked Trump if his "wishful thinking" and "salesmanship" were actually needed in a crisis where more than 155,000 people in the U.S. are dead, he responded by claiming that he has a "positive outlook; otherwise, you would have nothing." He went on point out all the travel restrictions he has put in place, especially on China and Europe, that he had saved "millions" by taking these steps.
But Swan refused to let him change the topic and confronted him about his less-than-responsible attitude during the rallies where he dropped advises like drinking disinfectants, promoting hydroxychloroquine and not wearing masks.
"I've gone to your rallies. I've talked to your people. They love you. They listen to you. They listen to every word you say. They hang on your every word," Swan said. "And so when they hear you say, 'everything's under control. Don't worry about wearing masks,' I mean, these are people -- many of them are older people."
When Trump replied that he thinks that the pandemic is under control, Swan reiterated by pointing out that "a thousand Americans are dying a day."
"They are dying. That's true. And you -- it is what it is," Trump said. "But that doesn't mean we aren't doing everything we can. It's under control as much as you can control it."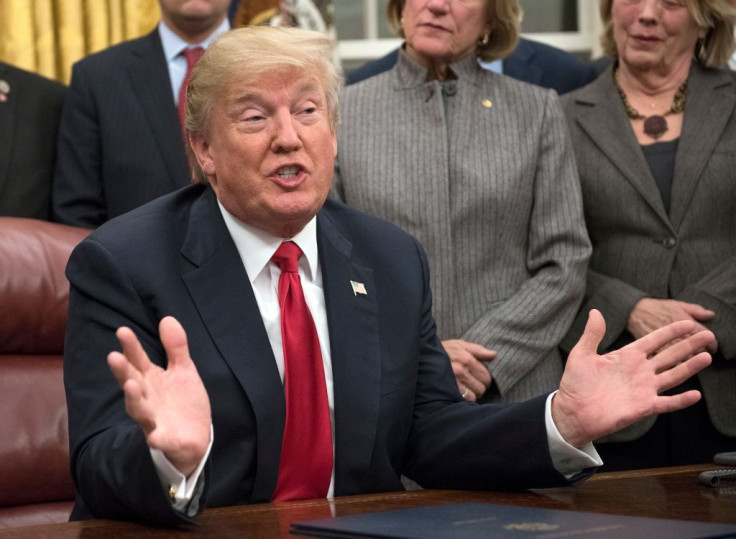 © 2023 Latin Times. All rights reserved. Do not reproduce without permission.