Trump administration reportedly tried to block data reports from the US Centers for Disease Control and Prevention (CDC). A House select subcommittee led by Democrats investigation the coronavirus crisis claimed to have uncovered evidence that proved they interfered with the response of the government in 2020. The document was released Tuesday.
The report said that a political appointee of the Trump administration pressurized career officials to change portions of the Morbidity and Mortality Weekly Report (MMWR) of the CDC. The CDC reports lists out deaths due to Covid-19, hopitalizations and infections during the coronavirus pandemic, CNN reported.
A career official in her testimony last year divulged that she was ordered to destroy evidence of the request, stated the report of the House select subcommittee. The subcommittee has requested more than 12 Trump political appointees and present officials for interviews by sending them letters. It has also sent letters to the CDC and the US Department of Health and Human Services.
One such name the subcommittee had asked to interview is HHS senior adviser Paul Alexander. The Trump political appointee had demanded the CDC to immediately stop publishing the MMWR report in an email in August 2020. Otherwise, Alexander said they needed to adjust two reports on Covid infections at a Georgia overnight camp and another on children hospitalized from Covid-19.
The panel also found out that the political appointees interfered with CDC weekly Covid data reports. The internal emails released by the committee showed Alexander "bragged" about influencing CDC reports. He also advocated for a herd immunity strategy.
Meanwhile, Dr. Christine Casey of CDC, who was filling in as editor-in-chief for the MMWRs, asked the then CDC Director Dr. Robert Redfield and others about the "next steps" regarding Alexander's email.
Dr. Charlotte Kent, the editor in chief of the MMWR in December informed the House subcommittee staff that she was ordered to delete the email. She believed that the instruction came from Redfield. But, Redfield said in his statement at the time said that he had instructed the CDC to ignore Alexander's comments.
Former CDC political appointees Kyle McGowan, Amanda Campbell resign from their positions as CDC chief of staff and deputy chief of staff In August last year. They claimed about the political meddling they witnessed during their time with the CDC.
Rep. James Clyburn, the committee chair, and other members of the committee in a statement that they are also looking at finding more information on the Trump administration's consideration of a herd immunity strategy, its data collection practices, and more.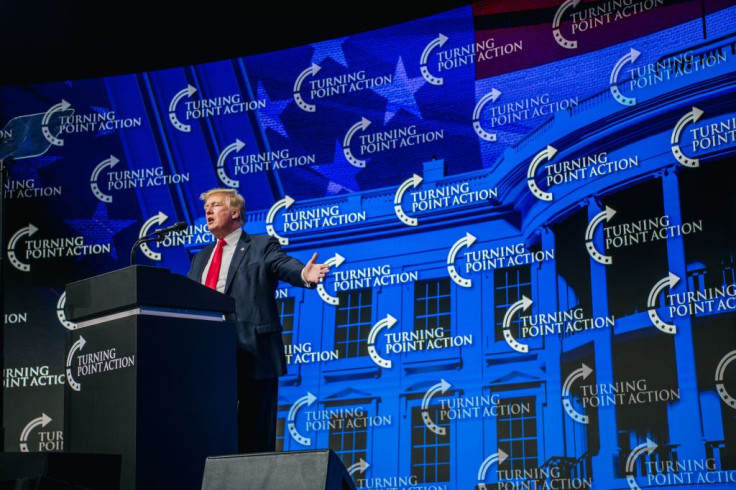 © 2023 Latin Times. All rights reserved. Do not reproduce without permission.