Former U.S. President Donald Trump appealed to Facebook's Oversight Board in an effort to rejoin the social media platform. However, a decision on whether to indefinitely ban Trump would take at least two months.
Helle Thorning-Schmidt, the former prime minister of Denmark and a member of the Supervisory Board, told Channel 4 News of Trump's appeal.
"We can confirm that a user statement has been received in the case before the Oversight Board concerning President Trump's Facebook and Instagram accounts," a spokesperson said in a statement. The spokesperson refused to further comment on the message until the Board issued its decision.
The Oversight Board garnered reactions from the public on the hotly debated issue of whether to grant Trump access to his Facebook and Instagram pages again.
Facebook has deferred to the Oversight Board in handling the decision to suspend Trump's account on Jan. 7, the day after the Capitol was invaded by a group of presidential backers that led to the death of five people.
"We believe our decision was necessary and right," Facebook said in a blog post. It explained that the Board should study it and make an impartial decision over the matter.
As part of the procedure, Trump and his account managers sent a formal statement opposing Facebook's decision.
There are 90 days for the Oversight Board to give recommendations, although CNBC said Facebook CEO Mark Zuckerberg or some other executive might not overrule the decision.
Facebook's move to ban Trump was criticized by netizens, mostly his supporters. The social networking giant has been accused of repression by those critical of the move, who also cautioned that they have drawn a risky path that would have 'extreme implications for freedom of expression' moving forward.
After the protests escalated to a full-scale insurrection, Twitter and other social media companies permanently banned him from using their platform.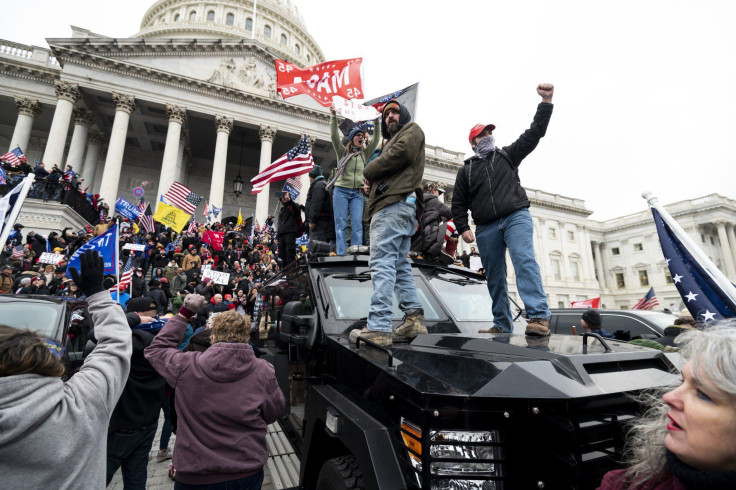 © 2023 Latin Times. All rights reserved. Do not reproduce without permission.