Donald Trump's accuser Summer Zervos has lodged a request to schedule his deposition before Christmas six months after New York's highest court junked the former U.S. president's appeal on a defamation lawsuit, according to a judge's law clerk on Monday.
Zervos, a former contestant on "Apprentice," filed her lawsuit with the Manhattan Supreme Court on Jan. 17, 2017, just three days before Inauguration Day, which officially marked the beginning of the former president's tenure, ABC News reported.
She has accused Trump of groping her at the Beverly Hills Hotel in 2007 in the wake of the "Access Hollywood" disclosure.
The paperwork's prelude quoted Trump in his remarks to Billy Bush in leaked audio, where the Donald can be heard gloating, "I don't even wait, and when you're a star, they let you do it. You can do anything. Grab them by the pussy. You can do anything."
However, Trump, in 2016, would vehemently deny such allegations, contending he never met Zervos at any hotel or greeted her inappropriately in 2007. He argues the allegations of sexual misconduct made against him "never happened."
In March 2018, Judge Jennifer Schecter wrote that "No one is above the law," in a 19-page opinion, citing a 1997 ruling where the Supreme Court upheld a defamation suit against then-President Bill Clinton.
Trump, then-President, moved to appeal the order amid claims his office made him immune from such civil claims. An intermediate appellate court in New York would then reject Trump's challenge, which saw him also lose the 2020 election, stripping off the immunity, according to Law&Crime.
"Now a private citizen, the defendant has no further excuse to delay justice for Ms. Zervos, and we are eager to get back to the trial court and prove her claims," Zervos' attorney, Beth Wilkinson, said in a statement.
Michael Rand, a law clerk for the judge overseeing the case, said the depositions could occur before the end of the year, setting a close-of-fact date by Dec. 23. He added that a trial date could be set sometime in the early part of 2022.
Meanwhile, Trump has moved to temporarily freeze plans for a 2024 return to power, convinced he would end up in a much stronger political position within the Republican Party by holding off on announcing plans for a White House run despite poor polling results with the American electorate, the New York Daily News noted.
Donald has initially flagged using President Joe Biden's supposed failures during the COVID-19 pandemic and the messy exit of U.S. troops from Afghanistan, which saw the return of the Taliban in the war-torn country, to crush the current administration.
However, his loyal supporters believe keeping potential rivals at the edge of their seats about his plans for another presidential run would be more favorable for the Republican bet.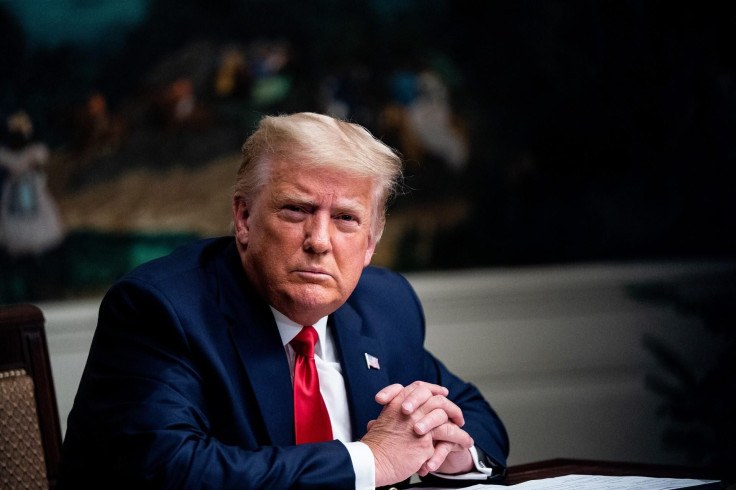 © 2023 Latin Times. All rights reserved. Do not reproduce without permission.