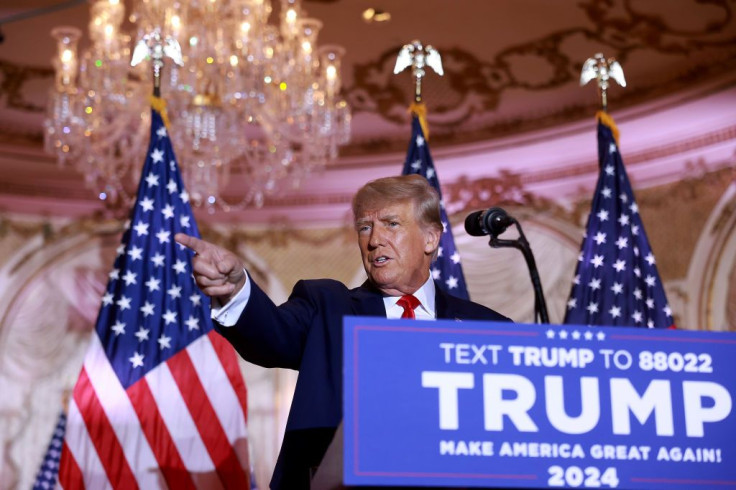 Former President Donald Trump announced Tuesday night that he will seek the Republican Presidential nomination in 2024, but it won't shield him from the criminal probes confronting him as an ordinary citizen.
The Department of Justice (DOJ) is pushing ahead with its investigations, reported the Associated Press. Now the midterm elections are mostly complete and the 2024 Presidential campaign is months away from beginning. So federal prosecutors have a lot of time to continue their work even as Trump starts campaigning.
Former Justice Department prosecutor Michael Weinstein said that "he doesn't think DOJ is "going to hesitate as a result of Trump nominating himself and anointing himself as the first candidate in the 2024 election." He thinks that they will see that as Trump trying to "game the system as he's done very successfully in the courts." And DOJ are prepared for his "blowback."
Renato Mariotti, a former federal prosecutor, wrote on Twitter, that the DOJ opened a criminal probe into Trump even though "he was the former President, a likely candidate, and the de facto leader of the Republican Party."
He noted that Trump's announcement changes nothing, and that it "was already 'baked in' to DOJ's decision."
As for the investigations, Trump faces an ongoing probe into his attempts to stay in power after losing in 2020. The sprawling effort spanned many states and federal agencies, and culminated with the Jan. 6, 2021, attack on the U.S. Capitol. In Georgia, he faces a similar criminal investigation into his 2020 efforts. The DOJ has also executed a search warrant at Trump's house. It indicated that he might have violated the Espionage Act and illegally retained government records after he moved more than 10,000 government documents to his Mar-a-Lago estate.
In Trump's recent announcement, some experts see a faulty effort to avoid a potential indictment. Amid Trump's announcement, George Conway, husband to former Trump adviser Kellyanne Conway, wrote in a Tuesday night op-ed in The Washington Post that a big reason Trump "announced his run is he fears criminal prosecution." George called Trump a "desperate man, a threatened and rabid animal, who could face multiple indictments (the stolen classified documents, Georgia) over the next year."
According to George, Trump thinks that running for President, and the "specter of violence from his fringiest supporters, will protect him from the prosecutors, so just imagine what Trump would do to stay out of jail."
The Justice Department generally adheres to an unwritten rule. It is to avoid any kind of prosecution that could influence an election's results in the 60 days prior to that contest. But the DOJ is still well ahead of that 2024 deadline. It is something that Trump's early announcement doesn't change, and there's nothing about running for office or being a former President that immunizes him, reported The Hill.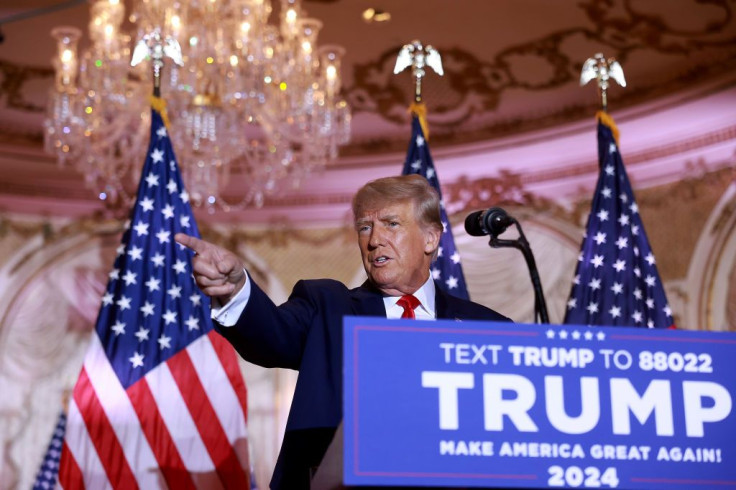 © 2023 Latin Times. All rights reserved. Do not reproduce without permission.