President Donald Trump feels that it may take up to months or years to know the actual results of the upcoming elections because of the universal mail-in voting.
During his press briefing, Trump told the questioned the reliability of the mail-in voting system and said that the result of this year's presidential election may only be available after a few months of years. Trump's comment has come ahead of an expected surge in the number of Americans choosing to cast their ballot through the post this year.
"Usually at the end of the evening, they say 'Donald Trump has won the election, Donald Trump is your new president," POTUS said while addressing the media at his golf resort in Bedminster, New Jersey. "You know what? You're not going to know this — possibly, if you really did it right —for months or for years. Because these ballots are all going to be lost, they're all going to be gone."
There is a growing concern that Trump administration may not provide additional funding to the US Postal Service (USPS) to be able to manage with an expected increase in ballots that are going to be delivered by post across America. The POTUS' has been strongly criticizing the proposal to enable mail-in voting using the upcoming presidential elections and has expressed his doubt about the credibility of the system.
A survey found that more than three-quarters of Americans are eligible to cast a ballot by post. A surge is expected in numbers due to the coronavirus pandemic across the country.
The election officials and experts have dismissed Trump's remarks stating that mail-in voting is susceptible to widespread fraud. Currently, Trump is trailing in polls to his opponent and presumptive Democratic presidential nominee Joe Biden.
The Democratic Party has demanded a $25 billion funding increase for the USPS as a part of coronavirus relief package, which has been refused by Trump even though he acknowledges the fact that a surge in mail-in ballots will make things difficult for them.
According to House Speaker Nancy Pelosi, Trump is "openly working to destroy the Post Office and sabotage its ability to deliver absentee ballots in time to be counted." She further requested on Saturday that "All patriots, Democrats, Independent or Republicans, should reject the President's assault on the Postal System in this election season."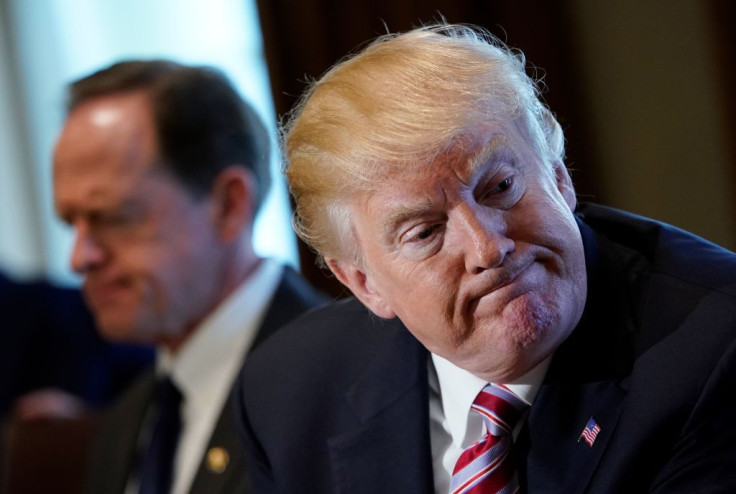 © 2023 Latin Times. All rights reserved. Do not reproduce without permission.