President Donald Trump has accused congressional democrats of not "negotiating" with him concerning the next coronavirus relief bill.
Trump further blamed the democrats for not wanting to negotiate because he was not willing to accept their demands for "ridiculous" spending, which not even concerns the coronavirus pandemic.
The relief legislation continues to remain in limbo even after weeks of discussions as the Democrats and Republicans are unable to reach up to a conclusion through satisfactory negotiations.
The Republicans are only willing to offer a third of what the Democratic-controlled House of Representatives is asking for, that is, a relief package worth just $1 trillion. However, the Democrats passed a coronavirus stimulus worth $3.8 trillion in May.
"An overture was made by Secretary Mnuchin to meet and he made clear that ... the White House is not budging from their position concerning the size and scope of a legislative package," said House Speaker Nancy Pelosi and Senate Minority Leader Chuck Schumer in a joint statement on Tuesday. "We have again made clear to the administration that we are willing to resume negotiations once they start to take this process seriously."
Treasury Secretary Steven Mnuchin, who is leading the negotiations from Trump's side said that Pelosi "was unwilling to meet to continue negotiations unless we agreed in advance to her proposal, costing at least $2 trillion."
On Wednesday during a press briefing, Trump said that the bill is never going to happen because he is not going to accept their demands for spendings that do not even concern the "China" virus.
"The bill's not going to happen because they don't even want to talk about it, because we can't give them the kind of ridiculous things that they want that has nothing to do with the China virus," he said.
He further accused Schumer and Pelosi of holding Americans "hostages."
"Chuck Schumer and Nancy Pelosi are holding the American people hostage over money for their radical left-wing agenda that the country doesn't want and won't accept," he said.
The coronavirus pandemic continues to remain untamed in the U.S. It has killed more than 164,000 people so far in the country and more than 5 million people are infected. Millions of people have lost their jobs due to downsizing and closure of businesses.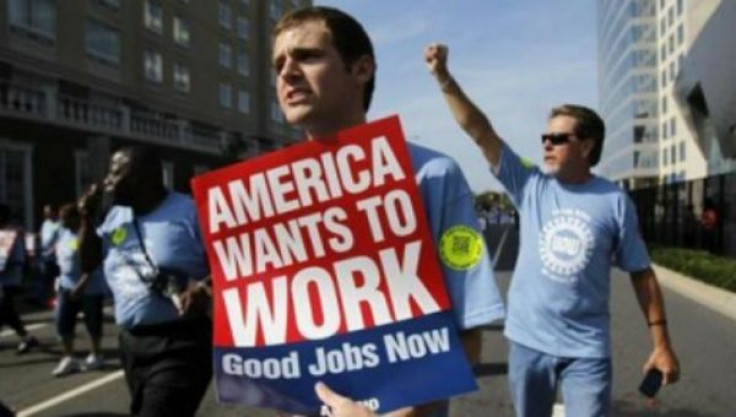 © 2023 Latin Times. All rights reserved. Do not reproduce without permission.