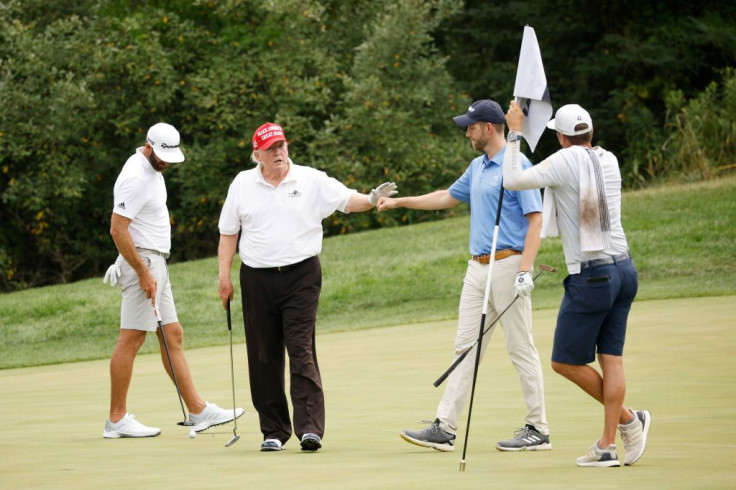 Amid criticism from 9/11 families, former President Donald Trump defended hosting a Saudi-backed golf tournament at his Bedminster club in New Jersey.
According to CBS News, he told ESPN that nobody's gotten to the "bottom of 9/11, unfortunately. And they should have."
A Federal Bureau of Investigation (FBI) report showed evidence last September that two Saudi officials provided support to at least two of the terrorists behind the 9/11 attack that happened in 2001. Also, 15 of the 19 hijackers were Saudi nationals.
Families of 9/11 victims have slammed the tour, especially since the event is taking place less than 50 miles from where the Twin Towers were located. But Trump recently praised the LIV Golf tour, which is backed by Saudi Crown Prince Mohammed bin Salman. U..S intelligence officials concluded in 2018 that Salman authorized the murder of Washington Post columnist Jamal Khashoggi.
Trump said that he has known "these people for a long time in Saudi Arabia and they have been friends of mine for a long time."
Before the league's tournament kicked off Thursday, the former President was spotted at an LIV Golf-sponsored party in New York City on Wednesday night. Trump was seen in the crowd at Midtown's Gotham Hall watching rapper Nelly perform. He was also seen shaking hands with Caitlyn Jenner and smiling alongside his wife Melania Trump. Trump attended the party despite having his scheduled Thursday round of golf with professional golfers Bryson DeChambeau and Dustin Johnson in the Pro-Am.
The company that runs LIV Golf, which entered the professional golf world as an alternate to the U.S.-based PGA Tour, is funded by Saudi Arabia's Public Investment Funds. Saudi Arabia has been accused by critics for "sportswashing" its human rights atrocities through its involvement with the golf tour and other sports. But Trump has dismissed human rights concerns over Saudi Arabia in recent days. He also blasted the PGA Tour, which has suspended players who compete in LIV Golf from participating in its tournament.
The LIV series has enraged critics of the Saudi regime. The fiancée of Khashoggi, who was murdered in the Saudi consulate in Istanbul in 2018, is one of them. Before the journalist's death, he had been exposing Salman's government for human rights abuses.
The National Press Club, which is a society of journalists, also said that they were "revolted" that the tournament is taking place in the U.S., reported Daily Mail.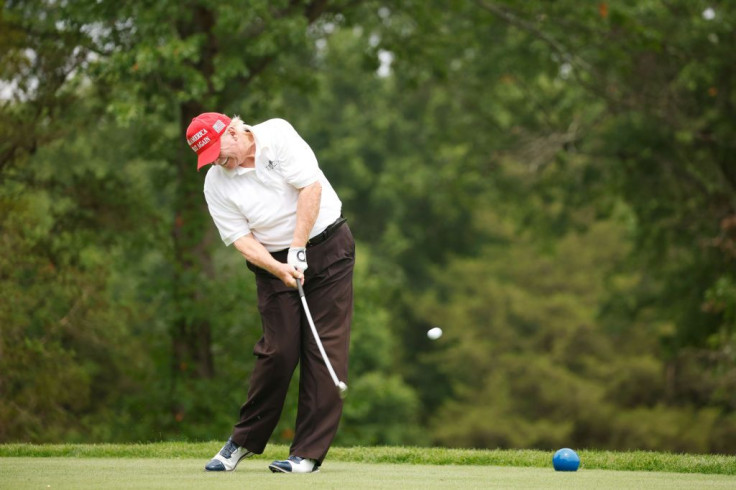 © 2023 Latin Times. All rights reserved. Do not reproduce without permission.