Former President Donald Trump started his 2024 Presidential campaign with stops in New Hampshire as well as South Carolina Saturday.
These mark the first campaign appearances since announcing a third presidential bid in November 2022, reported CNN. A sluggish start to his campaign had left many questioning his commitment to running again, according to the Associated Press. Trump said at the New Hampshire Grand Old Party's annual meeting in Salem, his first event, that people said that he is "not doing rallies and he is not campaigning. Maybe he's lost that step.'" But he told the audience of party leaders that he is "more angry now and more committed now than I ever was."
He further dismissed the speculation by saying in South Carolina that his team has "huge rallies planned, bigger than ever before." In South Carolina, he pledged that his 2024 campaign would "be about the future." His speech largely avoided talking about the 2020 Presidential election. He shared that his campaign "will be about issues." He said that President Joe Biden has put the U.S. on the fast track to "ruin and destruction." Trump stressed that he and his team will ensure that "he (Biden) does not receive four more years."
While heading to South Carolina, Trump also took aim at potential 2024 contender Ron DeSantis. He said that the Florida governor and his team were "trying to rewrite history" regarding their Covid-19 pandemic response. Trump also shared that Nikki Haley, South Carolina's former governor who served as his ambassador to the United Nations (UN), called him recently to inform him that she is considering launching a 2024 White House bid. Trump told her "go by your heart if you want to run."
Haley, who recently relocated her top aides to Charleston, is said to be deciding the timing of a Presidential campaign launch. She does not want to be the first one to take on Trump by herself. In 2021, she had said that she would not challenge the former President if he ran again for the White House in 2024.
In New Hampshire, Trump also announced that outgoing state GOP Chairman Stephen Stepanek will join the former President's campaign as a senior adviser.
Before Trump held the rally in South Carolina, Mary Louise Kelly, who is a co-host of "All Things Considered" on NPR, said that he may not find the same level of support as before. She said that Republican Senator Lindsey Graham, a South Carolinian and Trump's close ally, was expected to support him. But Trump's political fortunes in the state were not a sure thing, and that other state leaders were non-committal.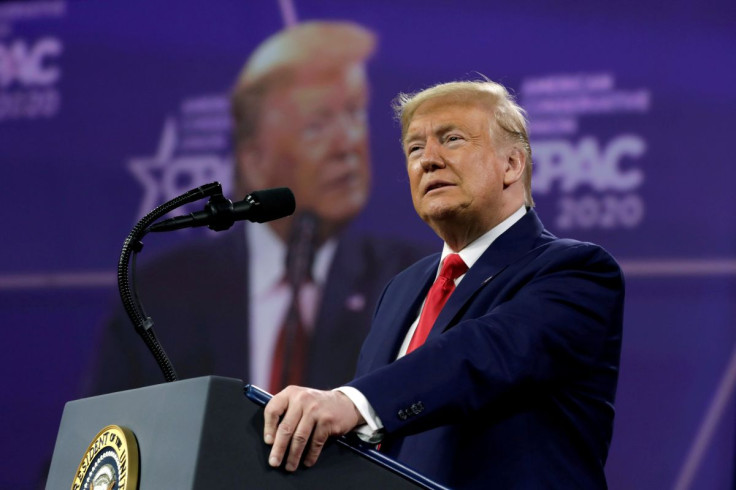 © 2023 Latin Times. All rights reserved. Do not reproduce without permission.