After the Trump Organization was convicted of scheming to defraud tax authorities for 15 years, a New York judge on Friday sentenced the real estate company to pay a $1.61 million criminal penalty.
Last month, jury members found two of Trump Organization's affiliates guilty of 17 criminal charges. Following that, Justice Juan Merchan of the Manhattan criminal court imposed the sentence. It is the maximum possible under state law, reported Reuters. The business empire of former President Donald Trump was hit with the fine Friday as part of a yearslong scheme to help some of its top executives avoid paying taxes on compensation.
The Trump Corp. as well as The Trump Payroll Corp., which are the two subsidiaries of the Trump Organization, were sentenced to the fines. According to Business Insider, the fine is a symbolic slap on the writs for Trump, who has announced a third run for the White House. It is likely to be used by his opponents to question his character and integrity.
Trump's company has denied all wrongdoing and is even planning to appeal the verdict. One of its executives was former Trump Organization Chief Financial Officer Allen Weisselberg, who pleaded guilty to tax fraud charges last year. He agreed to cooperate with prosecutors against his longtime employer, reported CNBC.
The Manhattan district attorney's (DA) office accused Weisselberg of getting more than $1.7 million in unreported compensation for more than 10 years. Prosecutors alleged that compensation came in the form of rent payments on luxury apartments, Mercedes-Benz cars for him and his wife, home furnishings, expenditure on parking garage and private school tuition payments for his grandchildren.
Manhattan DA Alvin Bragg said in a statement after the sentence came out Friday morning that Weisselberg and Trump's companies "conducted and benefitted from sweeping fraud for well over a decade." He noted that corporations can't serve jail time, but this "consequential conviction and sentencing serves as a reminder to corporations and executives that you cannot defraud tax authorities and get away with it." The DA shared that his office's probe of Trump and his businesses is still ongoing.
In a statement after the sentence, New York Attorney General Letitia James tweeted that it "proves once again that no one is above the law, not even Donald Trump or his business."
Her office is leading a civil investigation into Trump, his family and his businesses in connection with allegations of widespread financial fraud. She has filed a civil lawsuit against them and others seeking at least $250 million in damages.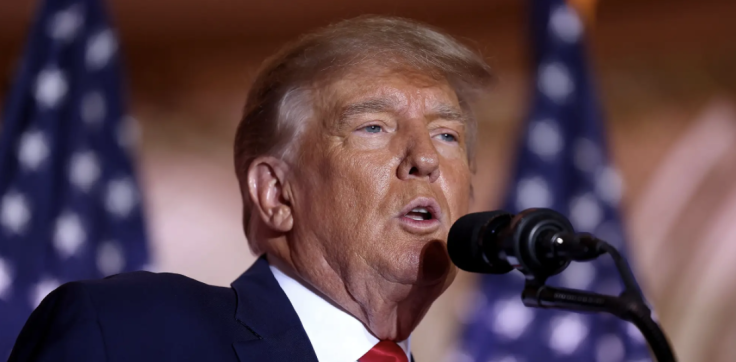 © 2023 Latin Times. All rights reserved. Do not reproduce without permission.