Despite the nationwide lockdown, the U.S. has been observing record number of coronavirus cases, with the country's chief virologist Dr. Anthony Fauci's recent analysis of the situation reflecting that nation is still "knee-deep" in the virus's first wave.
But despite the grave scenario, President Trump and his administration continue to undermine the observations of experts- the latest example of this is Trump retweeting a tweet by TV personality Chuck Woolery claiming that the CDC is lying and COVID-19 is a conspiracy cooked by them.
Recently, Chuck Woolery ignited an uproar on Twitter after he, blatantly overlooking the havoc the coronavirus pandemic has caused in the U.S. alone, claimed it was a farce to ensure that Donald Trump loses the elections in November.
"The most outrageous lies are the ones about Covid 19. Everyone is lying. The CDC, Media, Democrats, our Doctors, not all but most, that we are told to trust," the game-show host tweeted on July 12. He believes that the direness of the pandemic is being exaggerated to "keeping the economy from coming back", which would apparently rob Trump of the chance of being re-elected in November.
Not once did he highlight what lies the CDC is exactly busy perpetrating.
While netizens were busy slamming Woolery over his comments that nealty overlooks the towering death toll due to the pandemic, Trump went ahead and retweeted Woolery's post. Though House press secretary Kayleigh McEnany later told reporters that Trump has complete trust in the CDC and the tweet was aimed at "some rogue individuals" who leaked planning documents.
But this tweet is just the latest attempt by the President to discredit experts when it comes to the pandemic, especially Dr. Anthony Fauci who has contradicted Trump's outrageous comments on the pandemic a number of times and has spoken about the speedy lifting of the lockdown as the reason behind the recent surge in the coronavirus attributing hasty state reopenings to the recent surges.
It is also the latest in the series of tweets by the president wherein he has accused someone or the other of sabotaging his chances of getting re-elected, which many have deduced as a tactic by Trump to ensure that if he doesn't win the election he has enough points to criticize the results.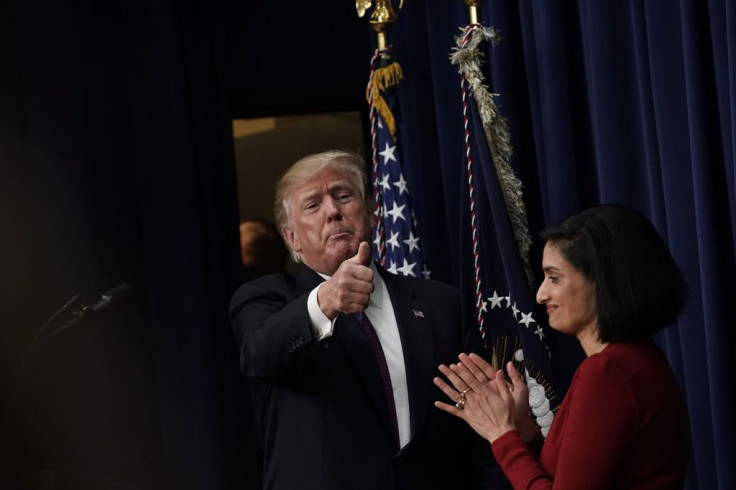 © 2023 Latin Times. All rights reserved. Do not reproduce without permission.