President Donald Trump seems to have contradicted the statement from his intelligence, claiming that he has "seen evidence" and has a "high degree of confidence" that the novel coronavirus emerged in a laboratory in Wuhan, which is known to study coronaviruses in bats for many years.
The Office of the Director of National Intelligence issued a statement yesterday a few hours before Trump's revelation that they have found no evidence and that they continue to examine whether the virus originated and was accidentally leaked from Wuhan lab or it was naturally spread to the community.
Later in the day, when Trump was asked whether he has seen the evidence that coronavirus originated in Wuhan lab, he said: "Yes, I have." When he was again asked why he was so confident with the assessment, he said that he is not allowed to reveal that.
The Trump Administration is after the U.S. Intelligence to run an analysis of the conditions that led to the coronavirus outbreak. They have been tasked to identify the nature of the outbreak and its origin and when the Wuhan lab studying bat coronaviruses has any part to play in it. They have been specifically asked to look for evidence supporting the theory that the virus originated in Wuhan lab and was accidentally leaked.
Just before Trump's comments, a public statement by the Director of National Intelligence as issued revealing that they are still looking at both the aspects, however, no concrete evidence supporting either of the angles have been found.
However, Trump contradicted their statement by saying that he has seen the evidence against China. He further refused to mention anything more than the confession and pointed to a "lot of theories" pointing to the origin of coronavirus in China.
"We're going to see where it is, we're going to see where it comes from," said Trump.
Secretary of State Mike Pompeo is known to be one of the worst critics of China in Trump Administration and he is the one who has repeatedly questioned and kept Wuhan Virology Lab concerning all matters related to coronavirus outbreak.
In a meeting on Wednesday, Pompeo said that it is unclear whether Wuhan Institute of Virology has enough safety precautions and that the U.S. has not been allowed permission to access the highly-secured lab in China.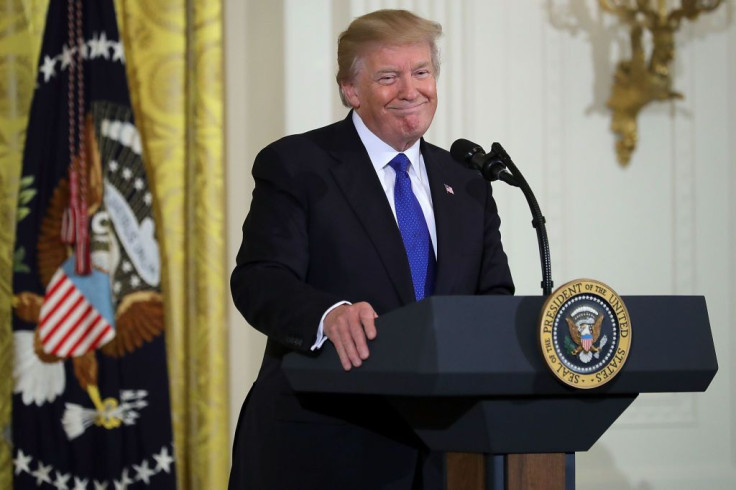 © 2023 Latin Times. All rights reserved. Do not reproduce without permission.