There have been reports claiming that before the first presidential debate, Donald Trump tested COVID positive. After the former President slammed the reports, his fourth and last chief of staff Mark Meadows branded them "fake news" as well.
The reports emerged ahead of the release of Meadows' book, "The Chief's Chief," which will be published next week. According to The Guardian, the book revealed that the former President tested positive for COVID-19 three days before he was set for his first debate against Joe Biden. Meadows also wrote that though he knew each candidate had "to test negative for the virus within 72 hours of the start time…Nothing was going to stop (Trump) from going out there." In the book, he said that Trump returned a negative result from a different test soon after the positive one.
On Wednesday, Trump slammed the reports saying that the story of him having "COVID prior to, or during, the first debate is fake news," according to Business Insider. He said that in fact, a test revealed that he "did not have COVID prior to the debate."
Later Wednesday, Meadows said in an interview with Newsmax that the president was right, and that the reports were just "fake news." Meadows said that if you actually read the book, the context of it, that "story outlined a false positive." He added that Trump had a test then he followed it up with two more tests that showed he wasn't infected during the debate.
Even though the two claimed the reports were fake, it is still not clear whether Trump had been infected when he faced Biden in Cleveland, Ohio in September last year. On Oct. 2, 2020, Trump announced that he had COVID, with the White House saying that he announced that result within an hour of getting it and he headed to a hospital later that day.
In the book, Meadows said that Trump's positive result was a shock to the White House which had just hosted a Rose Garden ceremony for the Supreme Court nominee Amy Coney Barrett. The ceremony is now considered by many as a COVID-19 super-spreader event. Trump looked "a little tired" and suspected a "slight cold," but Meadows wrote that he was "content" that the former President traveled that evening to a rally in Pennsylvania.
But later, the White House doctor Sean Conley apparently called and told Meadows to stop Trump from leaving as he had just tested positive for COVID. It wasn't possible to stop him as Marine One had lifted off, but when he called later, Meadows gave him the "bad news."
"The Chief's Chief" will hit the stands on Tuesday, Dec. 7.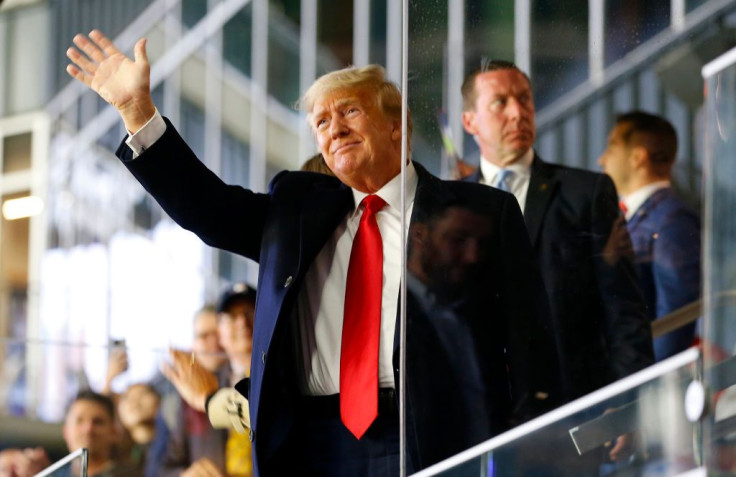 © 2023 Latin Times. All rights reserved. Do not reproduce without permission.