Back in March 2020, when Joe Biden was in the initial stages of his presidential campaign, he had publicly announced that he had shortlisted four Black women to be run alongside him for Vice President. It was a decision that has been lauded by many and is sure to win Biden more votes, especially from female voters.
But according to President Donald Trump, who is also aiming for re-election, finds Biden's decision incorrect and suggested that "men are insulted" that he will pick a woman for his running mate.
"[Joe Biden] roped himself into a certain group of people," Trump told sports journalist Clay Travis during an interview on Travis' Fox Sports Radio morning show. He was asked who he thinks Biden will pick and who Trump thinks should be chosen as VP.
While he refrained from picking any names, he declared that had it been him he would've gone a "different route" from Biden, who had pledged to pick a woman as his running mate in the presidential elections.
"He said that, and some people would say that men are insulted by that and some people would say it's fine. I don't know," Trump said. But according to him, Americans "don't vote for the vice president."
"They don't vote for the vice president like you can pick George Washington to be your vice president," Trump suggested. "Let's pick up Abraham Lincoln coming back from the dead. They just don't seem to vote for the vice president."
He further added that in Biden's case, choosing the right VP is very important as "Joe's got some pretty big things going on." Without properly explaining his comments, Trump then proceeded to promote his administration's current achievements and how they were unbeatable until the pandemic occurred.
According to Trump, his polling numbers are "getting very good" and would go "even much higher" before the elections take place in November this year.
"We were unbeatable. And then we got hit by the China plague, by the China virus, and obviously we got hit hard. And that affects a politician," Trump said.
But apparently he is back on track as his administration has done a "really good job" of tackling the pandemic and the economy, which has "come back so strong."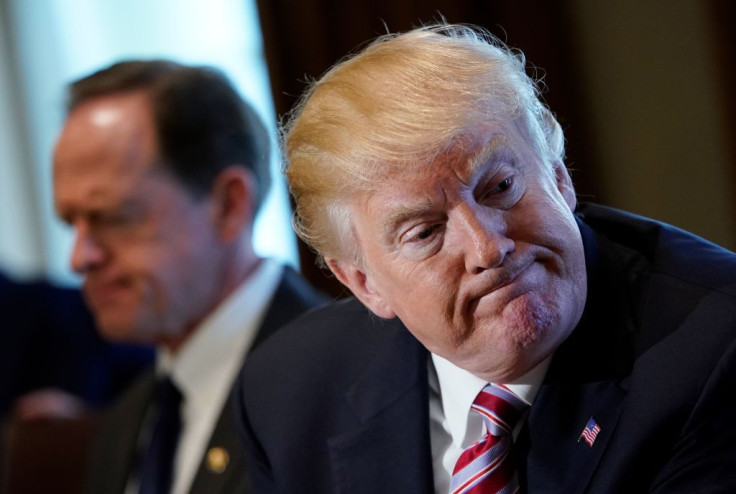 © 2023 Latin Times. All rights reserved. Do not reproduce without permission.