Donald Trump on Saturday slammed President Joe Biden's administration during an event in Ohio held to support Republican congressional candidate Max Miller in an attempt to oust Representative Anthony Gonzalez, who was one of the House Republicans who voted to impeach the former President over his alleged role in the Jan. 6 attack on the US Capitol.
"After just five months, the Biden administration is already a complete and total catastrophe. I told you," said Trump as reported by The Hill. "We have to defund his reckless immigration policies and restore our southern border to where it was," Trump told the crowd.
He also took a dig at Vice President Kamala Harris' visit to the US-Mexico border last week, claiming the trip was planned after he announced his decision to visit the region. "Kamala Harris, your vice president, only went to the border yesterday for the one simple reason: that I announced that I was going. If I didn't do that. I don't know if she was ever going to go," the former POTUS said.
This was his first major campaign event since his days as a President, reported Fox News.
"Max's opponent is a guy named Anthony Gonzalez, who's bad news. He's a grandstanding RINO (Republican in name only), not respected in DC, who voted for the unhinged, unconstitutional illegal impeachment witch hunt," Trump said, as reported by CNN.
"He's a sellout, he's a fake Republican, and a disgrace to your state, I will tell you that," said Trump, who claimed that he wasn't supporting Miller, his former White House aide, just to spite Gonzalez.
"That's not the reason I'm doing this, but I just thought that it was a character trait that was not so good," Trump said.
He called out other members of the Republican Party he believes betrayed the GOP. The list included Representative Liz Cheney and Senator Mitt Romney. Both of them voted for his impeachment.
Miller, who spoke before Trump, praised the former President saying, "Love that guy." He said that Gonzalez's vote is a "betrayal he can never turn back from and he should have to answer that day, after day, after day."
When Trump called him on stage, the Republican candidate said that he had "never had a greater role model" than Trump.
Jim Renacci, a longtime Ohio Republican, said, "If the election was (months ago), I do believe Gonzalez would have lost. If the election was today, he is probably still in a danger zone... I think it would be a very tough race for him today, but he has got a year to prove himself out and voters do forget."
In a statement about the Trump rally, Gonzalez's congressional campaign said that the congressman was "focusing on issues that matter to the people of Northeast Ohio" like "strengthening our economy, fighting back against the Chinese Communist Party and its unfair trade practices, serving our veterans and providing the highest level of constituent services."
"Max Miller isn't fit to represent our community in Congress, and the campaign, as it develops, will bear this out," the campaign said.
Meanwhile, Trump has not officially announced any plans to run for the presidency in 2024, but he hinted the idea of running a third time while falsely claiming he won the 2020 election. "We won the election twice, and it's possible we might have to win it a third time," he said.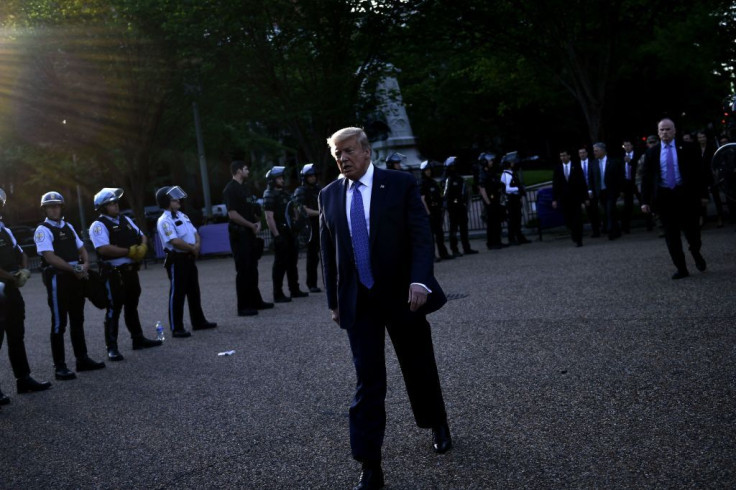 © 2023 Latin Times. All rights reserved. Do not reproduce without permission.