The excerpt of an audio recording of Maryanne Trump Barry bitterly criticizing her brother, President Donald Trump has surfaced that apparently confirms her niece Mary Trump's allegations that he paid someone else to take his SATs to get into college.
Mary recently penned the bombshell book, "Too Much and Never Enough: How My Family Created The World's Most Dangerous Man," about Trump and has been embroiled in controversies because of the allegations she made against him in the book.
The recordings and unreleased transcripts were first obtained by The Washington Post. Mary revealed to the outlet that she had secretly taped face-to-face conversations with Barry in 2018 and 2019 which totals around 15 hours of recording. In one of the conversations, as revealed by the Post, Barry called her brother, Donald Trump, "cruel" and "lying."
"His goddamned tweet and lying, oh my God. I'm talking too freely, but you know. The change of stories. The lack of preparation. The lying," Barry, a retired federal appellate judge, said in the recording. In her conversations, she also claimed that she had asked her brother for a favor back in the 1980s and he has used it since then to try and take credit for her successful career. Unlike Mary, Barry has never made her disagreements with her brother public but in the recordings, she freely criticizes Trump.
"It's the phoniness of it all. It's the phoniness and this cruelty. Donald is cruel," as per the audio scripts and recordings.
In one of the conversations, recorded on Nov. 1, 2018, Barry alleged that it was not Trump who took his SATs, he paid someone to go in his place. Apparently, it was this admission by Barry that prompted Mary to make the said allegation in her book as well.
"He went to Fordham for one year [actually two years] and then he got into the University of Pennsylvania because he had somebody take the exams," Barry said to Marry as per The Post. "No way!" Mary responded. "He had somebody take his entrance exams?"
Barry replied, "SATs or whatever. . . . That's what I believe. I even remember the name. That person was Joe Shapiro."
Mary Trump started recording conversations with the members of her family after they lied about the value of the family estate 20 years ago in a legal battle, thus lessening her share of the inheritance, according to Chris Bastardi, a spokesman for Mary.
"Mary realized members of her family had lied in prior depositions. Anticipating litigation, she felt it prudent to tape conversations in order to protect herself. She never expected to learn much of what she heard, including the President's sister, Federal Judge Maryanne Trump Barry, state that Donald Trump had paid someone to take an SAT exam for him," Bastardi told CNN.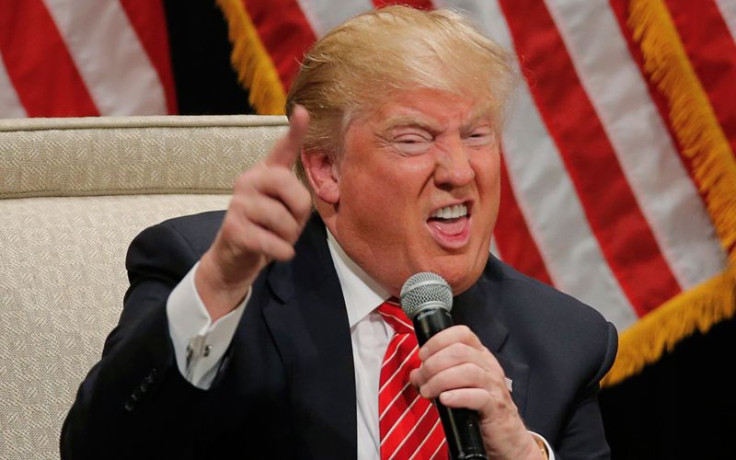 © 2023 Latin Times. All rights reserved. Do not reproduce without permission.