Former President Donald Trump's son-in-law Jared Kushner wrote in his upcoming memoir that he was diagnosed and treated for thyroid cancer, but kept quiet.
He battled thyroid cancer while he was working in the White House, he wrote in his memoir, "Breaking History: A White House Memoir," reported Daily Mail.
An excerpt of the book, which will be released Aug. 23, was shared by The New York Times on Monday. In it, he recalled a conversation that he had with White House physician Sean Conley on a trip to Texas in October 2019. He wrote that on the morning that he traveled to Texas to attend the opening of a Louis Vuitton factory, Conley "pulled me into the medical cabin on Air Force One." The physician informed Kushner that it looked like "you have cancer. We need to schedule a surgery right away."' But he told Conley to hold it off and visit his office the next day.
Kushner requested him to not tell anyone, especially his wife (Ivanka) or his father-in-law. At the time, he and Ivanka worked in the White House as senior advisers to Trump.
Kushner said that his cancer had been caught "early." But a "substantial part of my thyroid" needed to be removed, and he feared that the surgery could impact his ability to speak. He needed a surgery to remove an "unusual growth in my thyroid, and we scheduled the operation for the Friday before Thanksgiving." The conclusion was made by a doctor at New York-Presbyterian Hospital.
Kushner called the battle, a "personal problem and not for public consumption." He said that the only people he told about the diagnosis were Ivanka, two of his aides and White House Chief of Staff Mick Mulvaney.
Somehow, Trump found out about his surgery, according to E! News. He recalled that the day before the surgery, Trump called him into the "Oval Office and motioned for his team to close the door." Trump asked him if he was nervous about the surgery. Then Kushner asked his father-in-law how he knew then Trump replied, "I'm the President. I know everything." He told Kushner that he would be just fine, and told him not to "worry about anything with work."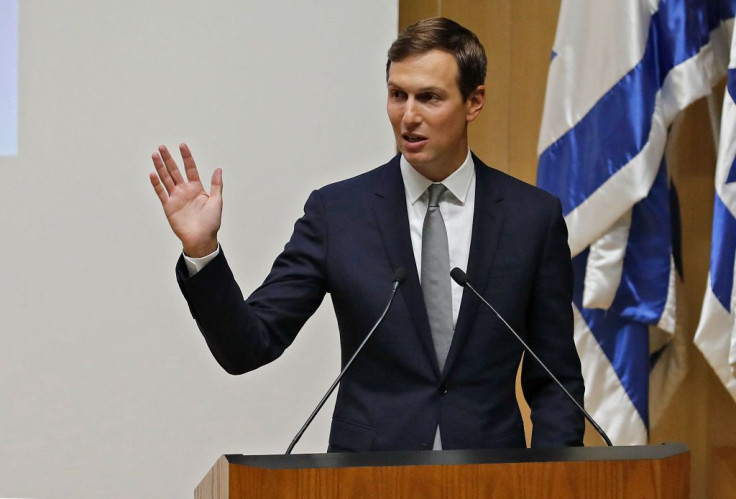 © 2023 Latin Times. All rights reserved. Do not reproduce without permission.