Ivanka Trump and Jared Kushner may be forced to testify against former US President Donald Trump before the Democrats' House select committee investigating events surrounding the Capitol attack on January 6, 2020. The Congress' select committee began its hearing Tuesday.
The justice department (DoJ) declined to assert executive privilege for Trump's acting attorney general, Jeffrey Rosen. This may lead to other top former officials to also testify to congressional committees.
According to The Washington Post, Mark Meadows, the former White House chief of staff, Ivanka and her husband Jared Kushner, White House senior advisers should be subpoenaed for questioning.
The Post's journalists Carol D. Leonnig and Philip Rucker mentioned in their book "I Alone Can Fix It" that Ivanka tried to calm down Trump on the day of the Capitol attack and also attempted to coax him to call off the riot, but he didn't heed to it. "I'm going down to my dad. This has to stop," she told her aides, according to the book.
The chairman of the House select committee, Bernie Thompson said that he would examine Trump and any individual who spoke with the ex-president on Jan. 6.
Republican Liz Cheney said during her opening speech at the House's investigation into the Capitol attack lawmakers must get to the bottom of the events surrounding the insurrection. She said that the nation needs two strong parties, and that Republican Party can't embrace insurrection and Big Lie.
Amid the investigation, it has been reported that Kushner is moving away from politics. But, he still remains very close with his father-in-law.
Kushner is penning a book about his experiences during his stint at the White House as a senior adviser to his father-in-law and then US President Donald Trump. The 40-year-old has been busy writing for the last six months as he spent time with his family in Miami. The book is expected to be published early next year, reported Reuters.
The former senior adviser is preparing to start an investment firm – Affinity Partners headquartered in Miami, with an office in Israel later this year. According to sources who spoke on condition of anonymity to the news agency, Kushner's Israel office would help pursue regional investments, and connect the country's economy with India, North Africa and the Gulf.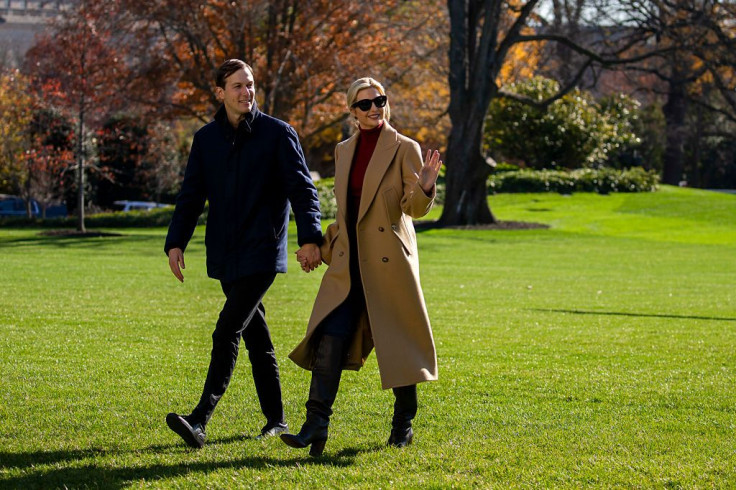 © 2023 Latin Times. All rights reserved. Do not reproduce without permission.