Two twin sisters wanting to have identical vaginas have spent around $190,794 on plastic surgery. The sisters also stated that they would love to have identical labiaplasties. While they are at it, they are also considering getting the Brazilian Butt lift surgery to change their looks as well.
The 25-year-old sisters, Daisy Simpson and Dolly Simpson from Stockton-on-Tees, United Kingdom, made an appearance on the show, This Morning on iTV, and opened up about their surgeries.
Their mother, Christina Simpson, who also appeared on the show along with them, was shocked by their decisions. She expressed that she found the sisters' suggestions about their bodies difficult to wrap her head around. As she went on, she told that she was kept in dark by the sisters about the details of the procedures they went through.
The host of This Morning, Philip Scofield enquired about the procedures and how they both look different as their faces look different. To which, Daisy replied saying that her face has a rounder structure than her sister. She also stated that one the bone structure of the body cannot be changed Thus they were trying to undergo whatever surgical procedure they could to look identical, as the Daily Star reported.
The sisters started their journey of the surgery when they were 18. They started with a lip job. After their surgery was successful, Daisy told that they started to admire the added finesse. The surgery to their lips prompted them to think about what part they can improve upon next with the help of surgeries.
As they figured out that the procedure to enhance the look is easy, they went on to have a nose job and a boob job on the same day. They went under the knives of the same surgeon so that they have almost similar nose structures and shapes to their boobs. They underwent these elective surgeries during the pandemic, as the Daily Mail reported.
Talking about further surgeries, Dolly mentioned that Daisy has already done a labiaplasty. Daisy informed that Dolly is already registered for labiaplasty surgery. However, she could not have the surgery as covid protocols are not allowing it. The sisters told the anchor that they went under the knife only to be the better version of themselves.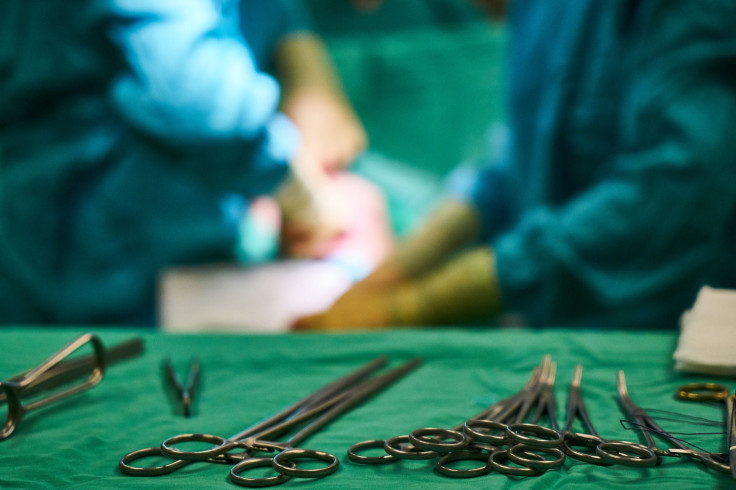 © 2023 Latin Times. All rights reserved. Do not reproduce without permission.