Twitter has shut down an account for appearing to belong to Donald Trump's newly launched communications platform, but it was reportedly not created by the former President's team.
On Tuesday, he unveiled his new website -- From the Desk of Donald J. Trump, which allows him to share his opinions in Twitter-style posts that can then be posted on different social media sites. The new platform is meant to serve as "a place to speak freely and safely," read a statement from Team Trump.
Later, a Twitter account, @DJTDesk, appearing to belong to his new platform popped up on the social media site. The account claimed to be tweeting "on behalf" of Trump.
A spokesperson for the company said the account violated the ban evasion policy by sharing content "affiliated with a suspended account, reported BBC.
A source close to Team Trump told The New York Post that the account "was not created by anyone on President Trump's team."
Despite no link with the former President, the Twitter account was suspended by Wednesday evening. "As stated in our ban evasion policy, we'll take enforcement action on accounts whose apparent intent is to replace or promote content affiliated with a suspended account," a Twitter spokesperson said.
Twitter permanently banned Trump after the Jan. 6 Capitol riot. Back then, Twitter said that the suspension of the account was "due to the risk of further incitement of violence."
Meanwhile, Facebook's oversight board has upheld the suspension on Trump, reported Sky News.
Reacting to it, Trump said, "What Facebook, Twitter, and Google have done is a total disgrace and an embarrassment to our country. Free speech has been taken away from the president of the United States because the Radical Left Lunatics are afraid of the truth, but the truth will come out anyway, bigger and stronger than ever before."
The former president added that the pople of the country won't stand for it and that the corrupt social media companies must pay a political price. Trump said they should not be allowed to "destroy and decimate our electoral process."
The oversight board consists of journalists, human right activists, lawyers and academics. It runs independently.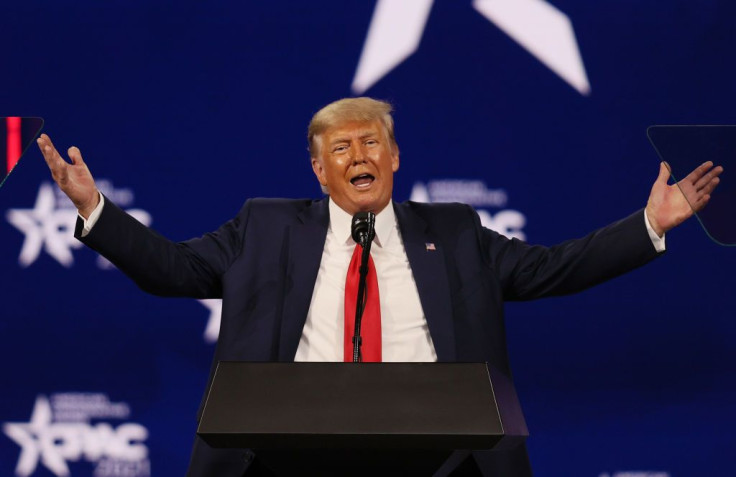 © 2023 Latin Times. All rights reserved. Do not reproduce without permission.