Michigan authorities have placed the community on notice after several students have been slapped with criminal charges amid allegations that they posted online threats inspired by the Nov. 30 Oxford High School attacks, which left four teenagers dead and seven other people wounded.
The disturbing trend saw two students as young as 9 years old in Oakland County make violent threats against their classmates. They have been taken into police custody over their "'naughty/nice' list" that named students as either "dead" or "alive," ABC News reported.
"We have charged 18 youth in the last few days with crimes relating to school threats. Much has been written about these types of cases lately, yet still, these serious events continue to happen," Wayne County Prosecutor Kym Worthy said in a statement Wednesday.
Worthy told reporters that police have dealt with disruptions at several Detroit-area high schools after students as young as 12 reportedly threatened violence. At least one middle school became the subject of threats while a Detroit academy student was reportedly found to have a concealed weapon, he added.
In a press release, Waterford Police Chief Scott Underwood detailed other recent incidents that led to criminal charges against students. He said a Pierce Middle School eighth-grader claimed to have brought a gun to school and at one point, "made a threatening gesture with his hand, mimicking a shooting gun."
On Tuesday, Washtenaw County Prosecutor Eli Savit said two local middle-school students have been charged in connection with similar threats. The Harper Woods Police Department in Wayne County would confirm the arrests of two students for making threats, according to the Daily Beast.
"People are making threats. They are saying, 'I'm going to bomb the school. I'm going to kill people," he added, noting that five additional students have reportedly been arrested in Macomb County.
Reports have also emerged that kids are showing up at schools with their parents' firearms.
Two days before a second-grader in St. Louis brought a loaded gun on campus on Friday, another kindergarten student brought a backpack to school containing his parents' firearm. To date, no charges were leveled in either case after the cops deemed the lack of criminal conduct.
Meanwhile, Ingham County Prosecutor Carol Siemon would author a letter on Tuesday to address the spate of copycat threats against schools over the last week, Lansing State Journal noted.
"When students learn of these events on television or social media, it is natural for them to worry about their school and their safety," her letter read. "Unfortunately, some students see these tragedies as an opportunity to gain notoriety and make threats against their schools, teachers, and classmates."
Police and school officials have also warned parents to monitor their children's activities.
They noted charges for threats of terrorism, false threats of terrorism, intentional threats to commit an act of violence against a school, and use of a computer to commit a crime may be leveled against those threatening violence on school grounds.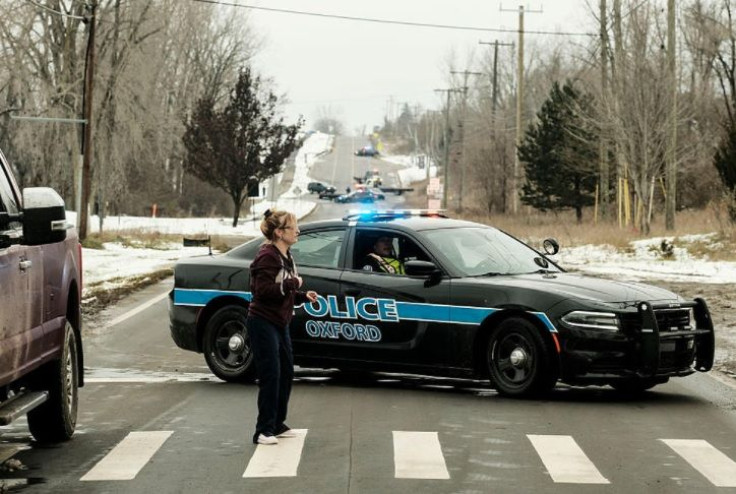 © 2023 Latin Times. All rights reserved. Do not reproduce without permission.