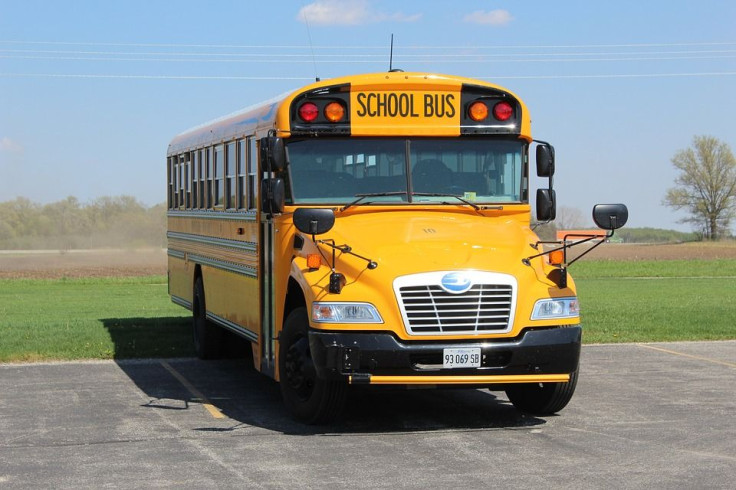 Denver police have arrested three teenagers Sunday in connection with the shooting at the Hinkley High School parking lot last week. Aurora police said they have arrested three 16-year-old boys who are all facing charges of first-degree attempted murder.
According to the Denver Channel, one of the suspected teens had already been arrested Friday night, while the other two were apprehended Sunday. The first boy was arrested at a local hospital a few hours after the shooting but he had not incurred any gunshot wounds. The other two juveniles were found in Aurora and in Parker.
Officials informed that the identities of all suspects cannot be disclosed since they are all juveniles. Their case will be prosecuted by the 18th Judicial District Attorney's Office.
Based on investigations, the parking lot shooting had stemmed from a fight during lunch hour. Investigators said several people in a white pick-up truck drove through the parking lot with an individual on-board letting loose bullets into the parking lot. Calls started to come in at around 12:03 pm about the incident.
An Aurora Police School Resources Officer and an Aurora Public Schools Security Officer were already at the scene and found a student in the parking lot who sustained a gunshot wound. The student was transported to a hospital while the two other students who were also shot had self-transported themselves to a hospital. The shooting injured two boys ages 16 and 17, and a 17-year-old girl. Police said none of the students' gunshot wounds were considered to be life-threatening.
It was said to be the second such occurrence involving high school students in Aurora in a span of several days. Authorities believe there are more people involved in the drive-by shooting as they call for information, leads and tips to be sent to the Metro Crime Stoppers and are offering a reward of up to $2,000. Tipsters have also been assured of anonymity.
The recent shooting came just four days after six students from the Aurora Central High School were struck by bullets that were fired from a car that drove by a park near the school. Hinkley High School and Aurora Central are 4.8 kilometers apart or roughly an 11-minute drive in between. Police have not yet made any arrests in connection with the Aurora Central drive-by as Aurora Police Chief Vanessa Wilson said the two incidents were not connected, however, they are believed to be gang-related.
"Obviously this is a very concerning incident for this city as well as for this nation. I think what we're seeing is a public health crisis, really when we think about gun violence anymore," Wilson said speaking after the Aurora Central shooting as she addressed the rise of teen gun violence.