According to reports, at least two people were killed after military personnel loyal to Burma were reportedly ordered to set village houses on fire following clashes with political opponents.
Villages from Kin Ma fled for their lives as a result of it according to survivors. Only 30 of 225 houses were left standing after the blaze on Tuesday. The fire was said to be so large that NASA's satellite fire-tracking system was able to record it.
Residents claim that the fire was started by security forces following a confrontation of opponents of the administration that came to power following a military coup on Feb. 1. When people returned to the village, they found two elderly residents dead and said to be too frail to leave their homes.
The coup regime denied any involvement in the incident and pinned the blame on terrorists. They allege that it was a move to discredit the military.
Unfortunately, villages say otherwise. Some who were hiding in nearby forests said that up to 40 soldiers invaded the area and set fire to a house that spread to other nearby homes.
It was not the first time that the junta had made similar claims. Hundreds of protesters have been killed as security forces have reportedly opened fire on demonstrators.
The country has been in chaos since the military takeover. This includes arrests on leading figures from the National League for Democracy (NLD). This includes Aung San Suu Kyi.
There were claims of electoral fraud during the elections held last November. NLD won that via a landslide. Strikes and protests continue in Kachin State, Hpakant Township and Dawei.
Suu Kyi faces a string of charges against her including the illegal use of walkie-talkies, breaching coronavirus restrictions and violating the Official Secrets Act.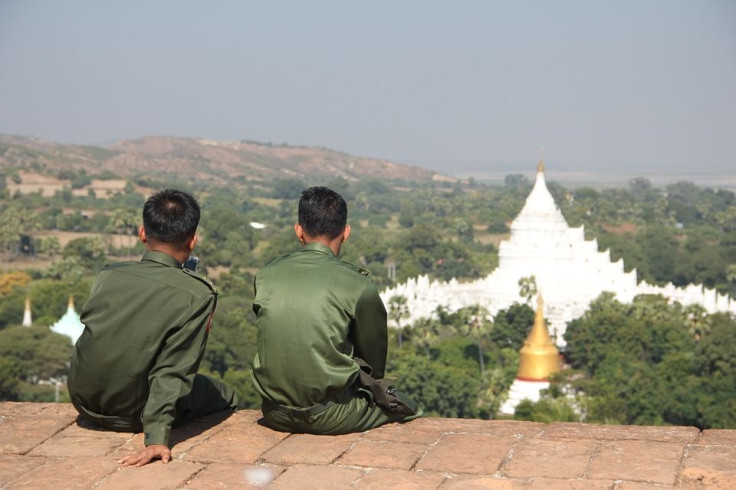 © 2023 Latin Times. All rights reserved. Do not reproduce without permission.