The latest Covid-19 variant, which has been listed by the World Health Organization (WHO) as a "variant of concern", has been detected in India. Two people so far are confirmed to have been infected by the Omicron variant of the virus. Lawmakers of the nation continue to urge the government to authorize boosters in the wake of another probable surge of infections.
On Thursday, Dec. 2 the government of the south Indian state of Karnataka announced that there were two omicron patients in the state. The two male patients are aged 46 and 66. They both were diagnosed Covid-19 positive despite being fully diagnosed.
NDTV reported that the younger patient was a Bangalore-based doctor. He started showing Covid-19 symptoms of body ache and fever around Nov. 21. He tested positive for the virus and genome sequencing proved that he had contracted Omicron. He was hospitalized for three days. He did not show any severe symptoms and was released shortly after.
It was revealed that the doctor had no recent history of travel. 13 direct contacts and more than 250 secondary contacts of the patient were identified by the government. Five of the people who came in contact with the doctor have tested Covid-19 positive. Genome sequencing to determine the variant they are infected with is ongoing.
The older patient who was diagnosed to have been infected with Omicron is a South African national. He had reportedly arrived in India with a negative Covid-19 test report. Covid-19 test conducted on arrival confirmed that he was infected.
As he was asymptomatic, he was put under self-isolation instead of being hospitalized. After being in isolation for a week, he tested negative and was flown to Dubai. 24 primary and 240 secondary contacts of the South African patient were tested and they proved to be negative.
84% of India's adults have had at least one dose of the Covid-19 vaccine. 49% of the adult population are fully vaccinated, Reuters reported. The country has a stockpile of around 230 million vaccine doses. Lawmakers have urged the government to make boosters available for health care workers as well as those who are vulnerable to the virus.
The government appears to be focused on fully vaccinating the entire population before making boosters available.
The country has seen a rise in Covid-19 cases on Thursday as 9,765 new cases were reported.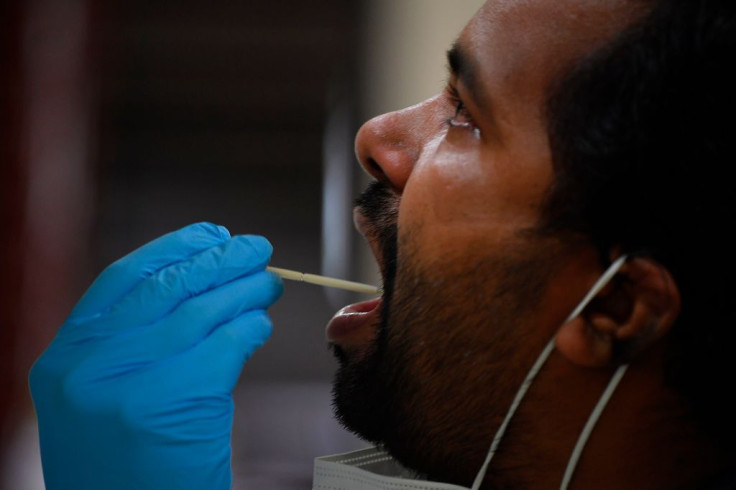 © 2023 Latin Times. All rights reserved. Do not reproduce without permission.