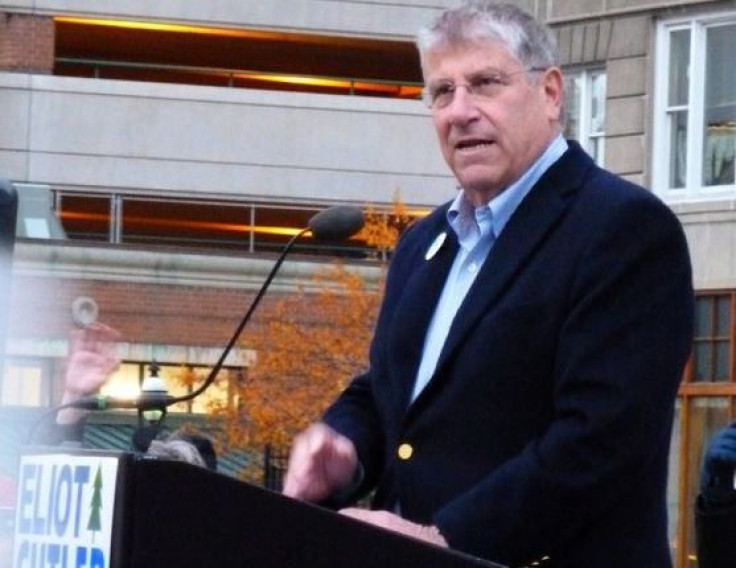 Maine gubernatorial candidate Eliot Cutler has been released from custody after posting a $50,000 bail on Saturday morning. The prominent 75-year-old political figure was arrested last week on child pornography charges and faces four counts of possession of unlawful sexually explicit materials.
According to ABC News, Hancock County district attorney, Matthew J. Foster noted that the explicit materials were a Class C, which involves subjects who are younger than 12 years old. Cutler's arrest was the result of a two-month investigation where police had executed search warrants at two of his homes located in Pine Street, Portland, and at Naskeag Point in Brooklin.
At the time of the search last week, police investigators did not divulge information on what they were specifically looking for prior to his arrest. Maine Department of Public Safety spokesperson Shannon Moss confirmed that police had received a tip in December from the National Center for Missing and Exploited Children involving a single photo file that led to the home search which turned up 10 additional photo files found in Cutler's devices. State Troopers arrested Cutler in his home in Brooklin but was reported to have been released on bail after his attorney, Walter Mckee was spotted at the Hancock County Jail on Friday.
"$50,000 is a lot of money" was McKee's only reply when asked if he was going to post bail for his client. Cutler is expected to appear in court on Monday.
Cutler has resigned from the board of the Lender Foundation on Wednesday with the organization's Executive Director Don Carpenter addressing Cutler's arrest on their website last Friday. "We were deeply disturbed to learn about the serious accusations brought against Eliot Cutler today," Carpenter stated.
"In his former role on the Board of Directors, Eliot was involved in high-level strategy and governance and did not directly interface with students who participated in grant-funded programming," he further explained.
Cutler, known for being one of President Jimmy Carter's former advisors ran twice as an independent gubernatorial candidate in Maine during the 2010 and 2014 elections. Despite exceeding huge expectations for his candidacy, along with the endorsement of Sen. Angus King, Cutler lost to Republican opponent Paul LePage in both elections.