A two-year-old toddler reportedly died after he accidentally fell into a drum full of water at Kothapet in LB Nagar, Hyderabad, Telangana, India on Friday, April 8.
The toddler's mother Lavanya and her child, identified as Arun, were reportedly staying with the mom's parents after she left her in-laws' house over a dispute with her husband, Sai Kumar. On Friday, April 8, however, tragedy struck. While Lavanya was asleep and her parents had gone out, the unsupervised baby, who was believed to have been playing, accidentally fell into a drum of water and died due to drowning, Telangana Today reported.
The tragic turn of events came to light only after the child's grandparents returned home and found him dead in the drum of water. Even though Arun was rushed to the hospital for immediate treatment, doctors declared him dead upon arrival.
Following the incident, the LB Nagar police launched an investigation into the death.
In a similar but unrelated incident, a one-and-a-half-year-old baby girl has been reported dead after allegedly drowning in a bucket of water in a bathroom in Kochi, Kerala, India on Sept. 19, 2021, Onmanorama reported.
On Sept. 19, the one-and-a-half-year-old baby Meenakshi, daughter of Mahesh and Sona of Paniayikulam, was noticed to be missing. When the family members searched the house and nearby premises for the child, they found the baby lying dead in a bucket filled with water.
In another incident, a one-year-old newborn girl similarly died after accidentally falling into a bucket of water and drowning in the Palghar district of Maharashtra, India on Sept. 14, 2021.
The infant, identified as Tanuja Gajbare, died after she unintentionally fell head-first into a bucket full of water while she was left unsupervised by her mother who was working in the kitchen. The unfortunate incident reportedly happened at the deceased's home in the Dhaniv Baug area of Tulinj, Maharashtra, Latin Times reported.
As the mother began to wonder about her child's whereabouts and looked for her baby after a while, she was overtaken by grief following the discovery of her lifeless baby submerged in the bucket of water. Family members immediately rushed the newborn to a nearby hospital, however, the child was declared dead upon arrival.
The child's body has been sent to a coroner for a postmortem examination and a case of accidental death has been registered by the authorities.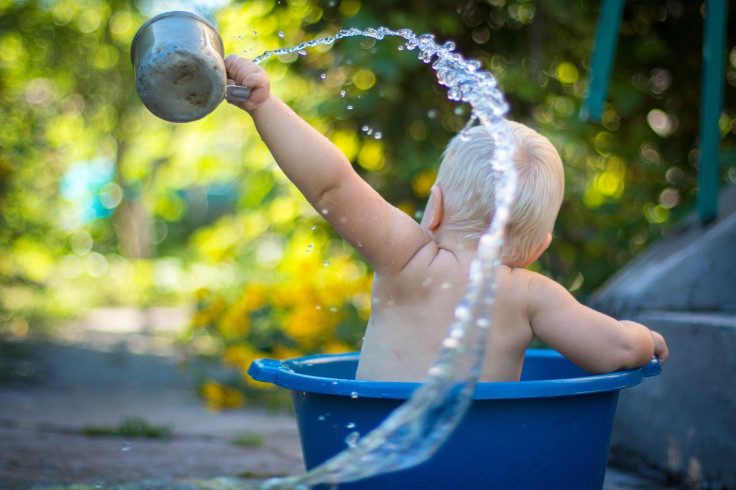 © 2023 Latin Times. All rights reserved. Do not reproduce without permission.