The city of Memphis has released police body camera and surveillance video on Friday showing police beating Nichols that led to his death.
The shocking video, which was published in four segments, shows that an ambulance didn't show up until more than 20 minutes after the brutal thrashing. The horrific footage was captured on both a street lamp-mounted camera and a body camera.
On Jan. 7, Nichols was pulled over by police for allegedly driving recklessly, and shortly after, cops pulled him out of the vehicle and to the ground and there was a "confrontation," according to the agency. The district attorney said on Thursday that five former Memphis police officers who were involved in the arrest had been charged with murder and kidnapping. Two Memphis Fire Department employees who assisted with Nichols' initial care have been dismissed of their duties.
"I'm just trying to get home," Mr Nichols is heard saying before he runs away. Newly released video of Tyre Nichols' arrest showed him screaming for his mother and Memphis police officers striking him multiple times, reports The national/msn. According to reports, Nichols' fatal attack took place just 80 yards from his mother's house.
"Get the fuck out of the car!" one officer shouted several times. An officer pulled him out of the car.
Nichols replied "I didn't do anything". An officer said "Get on the fucking ground" and warned that he would "Tase" Nichols.
Nichols tells them "I'm on the ground."
"You guys are really doing a lot now," Nichols also said. "I'm just trying to go home."
After being knocked to the ground, Nichols eventually fled from the police. One of the policemen was heard stating, "I hope they stomp his ass." Later, when other officers caught him at an intersection, the fatal beating began.
In some of the chaotic video, Nichols is punched and kicked by officers. One policeman yelled at the suspect, "baton the fuck outta you."
Nichols, who did not appear to be resisting or to be a threat to them, was being detained by several officers as another officer repeatedly beat him with a baton.
Then it appears that police are helping Nichols stand up. He received repeated punches and kicks when he collapsed to the ground. They dragged Nichols' limp body to a police car shortly thereafter and sat him against the side.
None of the policemen there seemed to interfere to stop the assault or support Nichols. In this footage, eight cops can be seen mingling while he sat against the car.
The police head claimed that no evidence has been discovered by the department to support the probable cause for reckless driving.
Friday night, as he departed the White House, President Joe Biden talked to reporters and shared additional details from his conversation with Tyre Nichols' parents. The president said in a statement that he was "outraged and deeply pained to see the horrific video" of the beating and said people who see it will be "justifiably outraged."
"She's obviously in enormous pain," Biden told reporters on the South Lawn of the White House, referring to Nichols' mother.
"I told her I have some idea of what that loss was like," the president said, reports CNN.
Ben Crump, an attorney for the family of Nichols said cops "brutalized" Nichols, and that in the video, "nobody is trying to render aid to help this young man who's clearly in distress." Crump said Friday that the charges were brought within 20 days because "that video clearly showed that these five Black police officers committed a crime."
"This is the blueprint going forward for America whether the officers are Black or White that they can't tell us it's going to take six months to a year to investigate before they can take action," Crump said.
FBI Director Christopher Wray said he was "appalled" by the video and that all FBI field officers have been alerted to work with state and local partners, including in Memphis, "in the event of something getting out of hand", reports The Herald.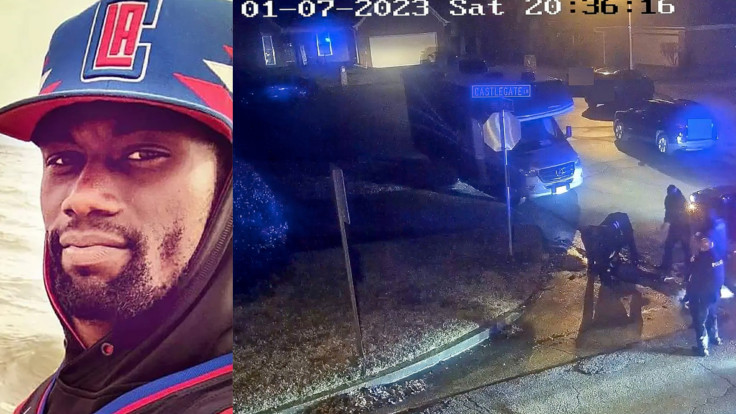 © 2023 Latin Times. All rights reserved. Do not reproduce without permission.