The prime minister of United Arab Emirates (UAE) received a coronavirus vaccine shot this week. Sheikh Mohammed bin Rashid Maktoum, who is also the ruler of Dubai, shared on Twitter on Tuesday a photo of himself getting the COVID-19 vaccine developed by Chinese firm Sinopharm.
"While receiving the COVID-19 vaccine today," he captioned his post. "We wish everyone safety and great health, and we are proud of our teams who have worked relentlessly to make the vaccine available in the UAE. The future will always be better in the UAE," he added.
Al Maktoum is the latest person to receive a dose of the coronavirus vaccine in the UAE. Dozens of Emirati officials received a coronavirus vaccine shot last month, including UAE foreign minister Sheikh Abdullah bin Zayed Al Nahyan and UAE minister for cabinet affairs Mohammed Abdullah al-Gergawi. Both officials received the vaccine on Oct. 16.
According to reports, frontline healthcare workers in the UAE also received the shot as the UAE government authorized the emergency use of the coronavirus vaccine. Last month, the UAE started implementing measures to protect healthcare workers in close contact with COVID-19 patients and ensure their safety. The authorization of the vaccine was reportedly aligned with the laws and regulations of the UAE, which has so far recorded 135,141 COVID-19 cases and 497 COVID-19 deaths since the pandemic struck the country in February.
Meanwhile, Sinopharm's coronavirus vaccine is in the third and final stage of clinical trials. Early-stage trials found the vaccine safe and effective to use, according to the Chinese firm.
Aside from Sinopharm, several other pharmaceutical companies and research centers have also joined the race to develop a safe and effective COVID-19 vaccine, with large-scale trials involving tens of thousands of participants currently underway across the globe. While some of these groups have already unveiled their initial findings, early data on the vaccine trials of other groups are still being reviewed by Canadian and European regulators.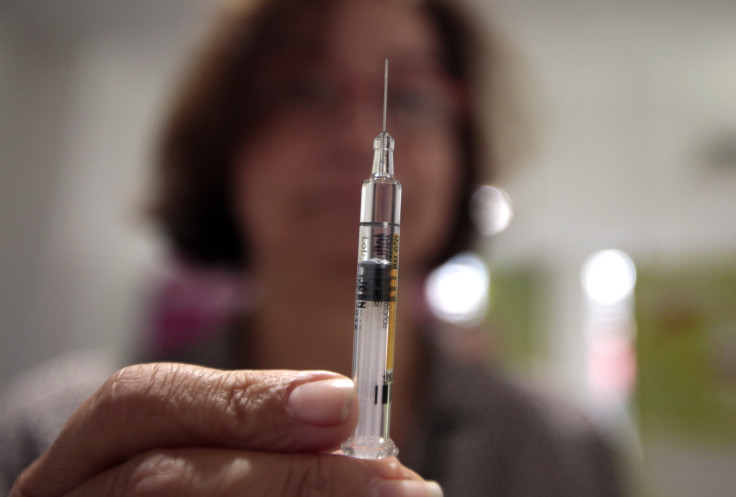 © 2023 Latin Times. All rights reserved. Do not reproduce without permission.