Khabib Nurmagomedov remains perfect in the cage but the Russian knows that someone will eventually come and beat him. Could it be Justin Gaethje at UFC 254?
"The Eagle" is set to stake his UFC lightweight title against Gaethje at UFC 254 on Oct. 24. He will try to make it 29-0 but knows he has a fight in his hands. And on that note, Nurmagomedov took a bit of a swipe on Tony Fergusson, Gaethje's last opponent.
It was at UFC 249 when Gaethje faced "El Cucuy" and shocked many when he won via knockout. The 31-year-old came in as a replacement for Nurmagomedov who was unable to travel at the time due to the coronavirus. Considering "The Highlight" was a last-minute replacement against a presumed well-prepared Fergusson, not all were expecting the result.
Even more appalling, the win snapped the 12-fight winning streak of Fergusson. At 36, Nurmagomedov feels "El Cucuy" is done and hinted that Fergusson is on the decline.
"Nobody can be the same for long time,' Khabib said via ESPN. "Nobody. Not Tony Ferguson. Not Khabib. One day, somebody beat you."
On that note, Nurmagomedov knows that he too is not spared from a possible loss. The Russian has plans to retire once he reaches 30 fights. His upcoming battle with Gaethje places him one fight away from attaining that goal. He is also 12-0 since debuting in the UFC.
"God doesn't give nobody power, speed, reaction and mental everything in one level always," Nurmagomedov said.
There is no telling what kind of condition he is in with most limited at home due to the coronavirus the past months. The same holds true for Gaethje, meaning their UFC 254 encounter will be something to watch.
But one person who will keep tabs of it is Fergusson. "El Cucuy" appears to be not ready to call it a career and is looking to face either Nurmagomedov or Gaethje moving forward.
"@TeamKhabib @Justin_Gaethje I'll see you soon, Fathead. You Can't Run Well & Conditioning Sucks. Only reason you feel bad is because you did bad. I Own You, Chicken # 200k & 20Pushups For The Homeless. U Two Are Managed By @AliAbdelaziz00 I'll Make It A Point To See You Both," Fergusson posted on Twitter.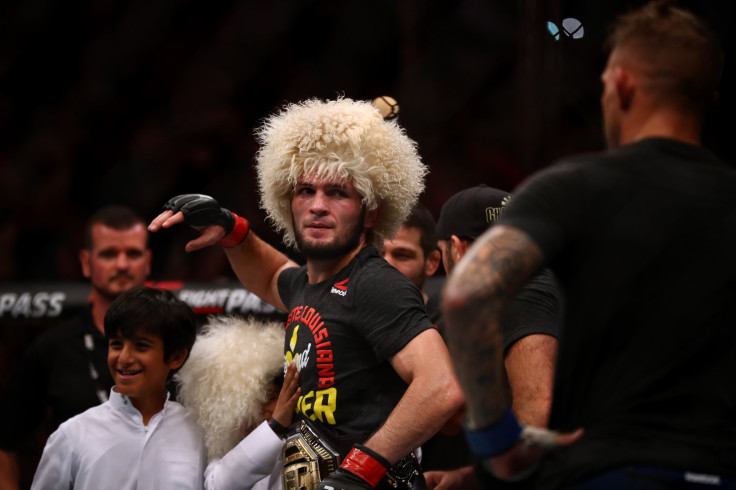 © 2023 Latin Times. All rights reserved. Do not reproduce without permission.